Online Gambling Industry is Entering into the Golden Era with the Help of Cryptocurrencies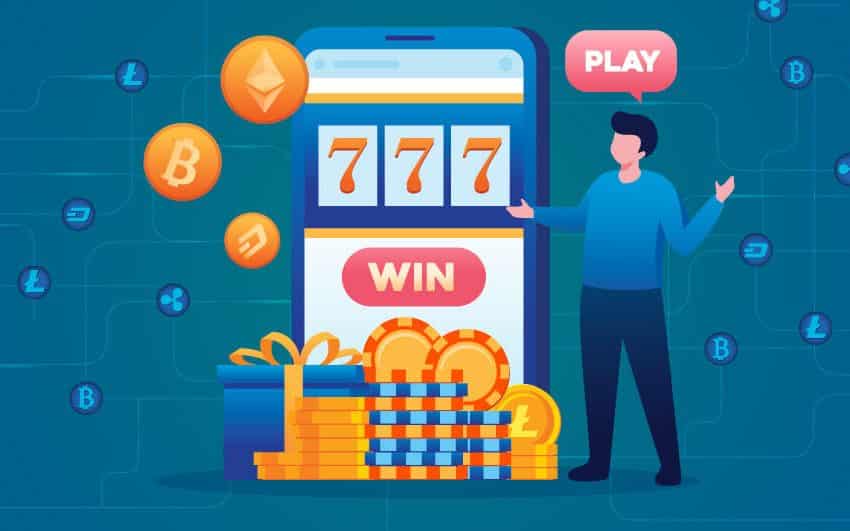 Online casinos came into existence in the mid of 1990 and even until 2002, most avid gamblers preferred to visit a bookmaker or even used to place a bet over the phone. However, soon the gambling industry experienced a drastic change. It started with instant online casinos, then came the mobile age and now the gambling industry is reigned by the cryptocurrencies.
As such, the emergence of cryptocurrencies in this ever-evolving age of digitization has been at a much quicker pace. Now, cryptocurrencies have entered into mainstream businesses, thanks to the proliferation of the internet that has helped cryptocurrencies to become one of the most convenient modes of payments for online gambling and betting. Among other industries that have benefitted from this emerging technology of cryptocurrencies is the online gambling industry. As such, cryptocurrencies are steadily permeating into the online gambling and betting industry as they have realized the true potential of cryptocurrencies that can bring in revolutionary changes into the gambling industry, here's how.
More payment options
Cryptocurrencies offer the gambler with more payment options. When online gambling sites accept cryptocurrencies, it is like a breath of fresh air for the gamblers. As they now know that they will not have to depend on conventional bank services to process their payments. Payments involving bank transactions take a lot of time in the processing and also sometimes hefty processing fees creep up. Even in the worst cases, the payment may stop unexpectedly due to suspected fraud. Now this falls heavy on the gamblers' fair chances of winning. The new generations of gamblers prefer a faster and securer mode of payment rather than playing for fiat currencies, and that is what exactly cryptocurrencies offer.
Quick withdrawals
With cryptocurrencies, there are no middlemen in between. All the transactions lie between the gambler and the gambling platform that he is using. The sole control of your digital assets lies in you. You can withdraw your digital coins almost instantly when you need them.
Anonymity
User anonymity is perhaps the greatest advantage that cryptocurrencies offer to the players. This attribute is nowhere available in any other payment service other than cryptocurrencies. For example, if you give a cheque, the receiver has all your details pertaining to your name, address and account details. Likewise, in case of a web wallet payment, your name, address, and email are accessible. But, in the case of cryptocurrencies, the receiver will only get your wallet ID, which is a long string of numbers that cannot be in any way traced back to the sender. Therefore, cryptocurrencies mitigate the limitations like restrictions of gambling in certain areas where the locals don't have any access to brick and mortar casinos and cannot even play online gambling because their banks won't allow them to make any payments.
Improved security
Cryptocurrency uses blockchain technology that is utterly secure because of the inherent attributes of blockchain technology pertaining to immutability. With cryptocurrency, everything is carried on in a transparent environment which is impossible to manipulate. Cryptocurrencies are encrypted digital assets that cannot be copied or hacked because the transactions are verified by all the participants that prevent any kind of malversations. The blockchain security protocol prevents the interruption of transactions and also makes it impossible to steal funds from the cryptocurrency wallets.
Trust
With improved security comes boosted trust. This trust factor that cryptocurrencies offer to the online gambling industry keeps the gamblers returning with latest offers and interesting games like bitcoin crash game. When online gambling is played, there is practically no fear of losing your money that is stored in your wallet. Even if the hacker gets all your information, he cannot manipulate or steal any money from there. This is the best part that cryptocurrencies can provide, which has helped in building up the trust factor of the players.
Lesser fees
The complete absence of intermediaries like banks and other financial institutions help in the substantially lesser fees while transacting with cryptocurrencies. In fact, some crypto enabled casinos to conduct their business on a no-fee basis where the players only need to pay the network fee which is also very less.
Lesser operating costs
With the emerging technologies like blockchain and cryptocurrency, the brick and mortar casinos are being replaced by online casinos; gambling clubs now account for not more than 15% across the world. Therefore, the operating costs for running the casinos are eliminated.
The online gambling industry is, therefore, one of the most promising industries and it is not going to lose its popularity anytime soon. As such, blockchain is transforming the online gambling industry not only for the players but also for the regulators as well as for the operators.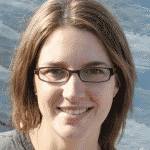 Lisa holds a degree in Mass Communications. Lisa has provided her services independently and through the online platform and likes to write on ETF related news articles. Her educational background has given her a broad base from which to approach many topics. Apart from writing you can see Lisa keeping herself busy with gardening.