Cryptocurrency Investments or Day Trading: What's Better?
In recent years, cryptocurrencies have grown so wildly and profusely in the markets that it is now impossible to remain untouched with this wave when one considers serious investment or trading. Cryptos have diffused in financial markets like wildfire.
However, people often are tangled about how to generate money via cryptos and which is the safest way to explore its benefits. Diving deep into the best ways to make money through cryptocurrencies, trading, mining, and investment are the most explored avenues by most of the enthusiasts.
Let's explore more about the most profitable options in crypto trading.
Day Trading or Long-term investment, which is More Profitable?
Cryptocurrency investments can be divided into Short term and long term trading.
Short term trading/Day trading
Day trading has short term goals, whereas Long term investment has long term goals. Day Trading is done on a daily basis by holding and selling the crypto assets for a few seconds or a few hours, up to the end of the day. It generally generates quick profits but in small amounts.
Long term trading (Investment)
The long term investment is done for a specific extended period through buying and holding the crypto assets. If one has bigger capital, then it's always better to opt for long term investment rather than going for day trading.
It often seems lucrative for newbies to earn money instantly through day trading, but it is more stressful and fetch less money; on the contrary, investments for the long term bring more profits with less strain.
Difference between the Day trading and long Term Investment
Day trading needs technical analysis, whereas investment needs fundamental analysis.
In technical analysis, forecasts are based on charts and historical patterns of market data. In fundamental analysis, ratios, financial metrics and earning reports are taken into consideration.
In day trading of cryptocurrencies, price fluctuation, airdrops, and hard forks are taken into consideration. In long term investments apart from hard forks and airdrops, price appreciation is considered and dividends and coin burns are also considered to fetch profits.
What are the advantages of Long Term Crypto Investments?
When someone holds a substantial amount of crypto assets for a longer-term, he can influence the smaller markets. Large investments can thus manipulate the price of crypto assets. Those having smaller investments, can watch the fluctuations in the market without any panic or excitement and earn great profits with timely trading.
Cryptocurrency investment is the same as other investments, but it is free from regulations. So, there is high risk and vulnerability of financial frauds if it is not done without proper knowledge but with appropriate precautions and guidance, it is a great way to earn money.
Cryptocurrency markets have short market cycles comparing to traditional stock markets. So in traditional markets, it might take years to experience bull or bear trend change, but crypto markets change within a year.
Reasons to opt for Long Term Investments
Long term investments fetch more profits
Brings more peace with less stress unlike day trading
Have a great future ahead
Opinions might vary, but Bitcoin surely stands out to be a great option for long term investment. With its limited supply and growing demand for Bitcoin gambling as well, it makes a lucrative option for investment. Ethereum has great potential for investment, which has grown by 3000 times in the year 2017. Ripple, Litecoin also tops the list of cryptocurrencies.
Many crypto developers, digital companies, and exchanges are now providing various options to hold crypto assets and tokens securely.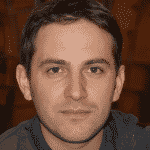 Harold joined our team as a reporter while still studying, a job that suited him perfectly as he always prefers working on the stock analysis. He has a passion for new technologies, economics, finance, and is always keen to learn more about the ever-changing world of journalism. Harold also likes to explore new things in his free time.