How to Safeguard Your Cryptocurrencies From Hacks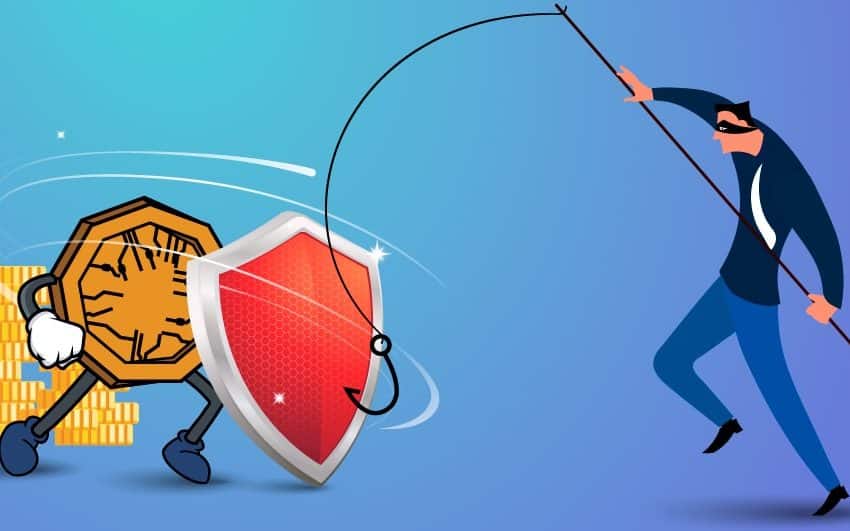 Who isn't aware of the power of cryptocurrencies? Almost everyone earning their own living know it. But not everyone is aware of the fact that cryptocurrencies are also subject to crime and hacking.
Coinbase, the cryptocurrency giant, onboarded around 1.9m users in the past few months. In the same period, Blockchain.com, the digital wallet giant for storing cryptocurrencies, observed a hike in its users. As customers join in the trends, they overlook the cautions that come with it, exposing themselves as prey to the cyber thieves.
Types of Cryptocrimes
Computer hacks, phishing attacks, and cryptocurrency Ponzi schemes are all common types of cryptocurrency theft,
said the Chainalysis co-founder, Jonathan Levin. Chainalysis is an intelligence software company specializing in tracing and deciphering cryptocurrency crimes.
Another prominent crime carried out over virtual currencies owners is phone-porting. In this one, Hackers snoop through social media, who are on the lookout for cryptocurrency conversations via which investors share their phone numbers along with an email to facilitate contact. Then they act as the victim to convince the customer service of the network to transfer the cell number to a controlled device.
The virtual reality developer, Cody Brown, posted that he lost $8,000 worth of cryptocurrencies from his Coinbase account in just 15 mins, accelerated by phone porting.
Not just this, there are other acclaimed crimes that have been accomplished via cryptocurrency hacking.
So what do we do to protect our virtual assets?
Tips to protect
Amir Bandeali, a cryptocurrency investor, lost around 18% investments due to the trading exchange, Bitfinex being hacked. This led him to build a system of decentralized exchange that he believes can help thwart cryptocurrencies. Here're some of the most helpful tips by experts that can help you safeguard your crypto assets:
Jonathan Levin, a co-founder of Chainalysis, says that, prior to opening an account on its platform Coinbase, make sure you register a unique email to use with that account and verify it. Set a strong password  and keep it stored in a private place.
The next thing you can do is authenticate the account. To do that, follow the steps below:

Install an application for Google Authenticator form the google play store. These services are much more secure than SMS due to the impossibility of being tracked by third parties.
Log in to your account of exchange and go-to "2 Factor Authentication." You can find it in the security settings.
Scan the QR code provided there with your phone to connect your account with. you're set. For all the logins you do from now on, check this app for authentication code and use it.

Dan Romero, the operating  VP at Coinbase, said that on Coinbase, you must turn off the two-factor SMS authentication along with the account recovery that your email has. Opting for Google Authenticator without turning off account recovery through SMS recovery can lead to an attack through your email.
Another important thing you must do is keep track of your account and transactions and look for any dubious activities. You can use a monitoring tool like Distill in the public address of your wallet, which will notify you of any skeptical activities. In case you own  various coins & tokens, you can get notices via email, Slack or SMS regarding the changes in your wallet.
Sean Everett, the product manager of Coinbase, asks to avoid talking about cryptocurrencies, or public speaking, particularly over social media. Talk to your network provider, to place every point of security and add a passcode. Also include the SIM card with "do not port" to the account.
You can also segregate your cryptocurrencies in different wallets. Use a number of different wallets available on the web to split your money into them. Hence, if the money gets stolen through one of these, you won't have to worry about the rest.
The CEO of Netskope, Sanjay Beri, who specializes in security enforcing over cloud apps as well as network, insisted the users keep their cryptocurrencies off the web, inside a "cold wallet." The cold wallet will store your Bitcoins offline, reducing the  possibility of theft and hacks online. To create an affordable cold wallet, do the following:

Download an app for cold wallet to a new, secure USB drive.
Reset a computer to the factory settings, and disconnect it from the internet.
Now, load the app for cold wallet and store your cryptocurrencies over that offline PC. It can also let you make transactions offline with a cold wallet app for moon bitcoin also.

Amir Bandeali, CTO and founder of 0x project, says that if you require to use the centralized exchange, store the tokens over your hardware wallet, which is any of your hardware devices. If you are an Ethereum user, you can choose a decentralized exchange for your transactions. These decentralized exchanges will not keep the users' funds hanging. That way, nobody will be able to access your funds besides you; only take extreme care of your private keys. Do not lose them.
While these are a few things you can keep in mind, always follow the typical safety rules while using the internet like double-checking the exchange address before logging in, avoid using WiFi and public networks for transactions.
Scary right? But it doesn't have to be. The first few times, you will find it a task, but once you get used to it, you will get along like a pro. Don't end your research here; keep looking bigger and better ways to fight off the cyber threats because that war is not ending.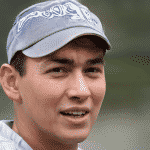 Melvin holds a degree in Mass Media & Journalism. Writing is his passion. Earlier he used to work as a freelancer and had an experience of writing multiple news articles for various news agencies. When he is not writing, you can find him engulfed in playing sports like golf or basketball.