Forex trading education in Nigeria: bridging the knowledge gap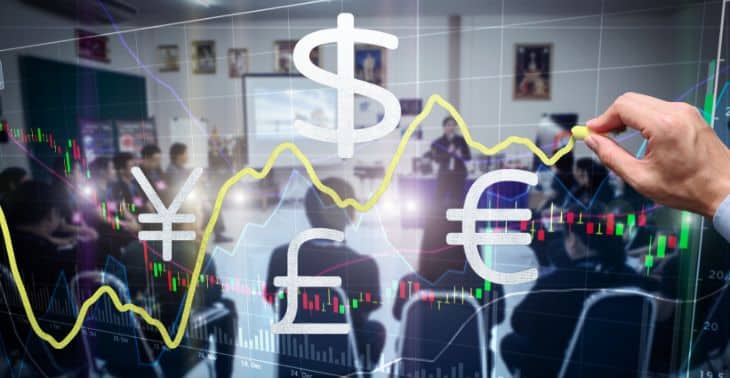 Forex trading has grown in popularity in Nigeria over the past several years as more people look to profit from the potential rewards present in this market. Unfortunately, there is a large knowledge gap in Nigeria regarding currency trading. Many people interested in forex trading lack the knowledge and abilities to trade successfully. This information gap may result in losses and deter prospective traders from engaging in FX trading.
To guarantee traders have the abilities and knowledge necessary to make wise trading decisions, they must bridge the knowledge gap through forex trading education. With the proper training, traders may master market analysis, trading strategy development, and risk management.
In this article, we'll discuss tactics and programs that can bridge the knowledge gap in forex trading education in Nigeria and emphasize how technology can assist traders in Nigeria to learn more effectively. We will also discuss the present state of forex trading, including the resources that are accessible, the availability of training courses, and the degree of knowledge among prospective traders.
The State of Forex Trading Education in Nigeria
Nigeria's forex trading education is currently at a mixed stage. Although tools and training programs are available, potential traders still have a low degree of knowledge, and access to training programs may be restricted in some places. The absence of established training programs in Nigeria is one of the obstacles to obtaining education in forex trading. There are few accredited institutions or organizations that offer comprehensive training on forex trading. Hence, most traders rely on their own self-education through books, mentorship programs, and online resources.
There aren't many resources in Nigeria for learning about forex trading. Internet platforms and websites offer forex trading information, videos, and courses that can be accessed for free or at a cost. Several businesses and individuals also provide mentorship programs for budding forex traders.
Nigerian forex trading education faces additional difficulties due to potential traders' level of awareness. Many Nigerians are unaware of the potential advantages of forex trading, and some may doubt the market's validity. Raising awareness and educating people about forex trading is necessary to encourage more people to participate in the market.
Nigerian traders encounter a number of obstacles when trying to acquire high-quality instruction and training in forex trading. Some challenges include:
Absence of structured training programs:

In Nigeria, few certified institutions or businesses provide thorough instruction in forex trading.

Limited access to resources:

Some traders might not have consistent internet connectivity or the tools they need to access online learning resources. Accessing training courses and other educational materials may be difficult as a result.

Lack of regulation:

As Nigeria's forex market is unregulated, it may be challenging for traders to find reputable resources and training courses. This lack of control may also result in fraud and scams, deterring traders from enrolling in courses and receiving training.
Strategies for Bridging the Forex Trading Knowledge Gap
Many strategies and programs can help fill the knowledge gap in Nigeria's forex trading education. They consist of the following:
Government Support:

The government can offer assistance by funding programs that educate people about forex trading and by offering financial aid to traders so they can attend training.

Partnerships with leading institutions:

Accredited training programs can be developed and offered with the assistance of leading institutions such as colleges and professional associations. This may result in more traders' access to high-quality education and training opportunities.

Online learning resources:

Online learning resources can be a useful way to fill the knowledge gap in forex trading education, such as webinars, online courses, and mentorship programs. The accessibility of these resources makes them a practical choice for traders who might not have access to physical training facilities.
Nigeria needs an inclusive approach combining financial incentives, government backing, partnerships with reputable organizations, online learning resources, and community-based projects. By putting these ideas and efforts into action, Nigeria can produce a pool of qualified traders who can aid in the growth and development of the economy.
Numerous effective programs have improved the state of education in Nigeria. Here are some illustrations:
The Central Bank of Nigeria (CBN) Forex Trading Intervention:

The

CBN

has put in place several initiatives to enhance forex trading education in Nigeria. Such as the creation of the Forex Helpdesk, which offers assistance and direction to dealers, and the launch of the Naira 4 Dollar Program, which pays a reward of five naira for every dollar received through remittances. Through these initiatives, access to and knowledge of forex trading education has improved in Nigeria.

The Lagos Forex Expo and Conference:

This yearly event brings together traders, brokers, and other participants in the forex market. Traders can learn from professionals and share expertise with their peers at the

forex event

, which offers training sessions, panel discussions, and networking opportunities. The event has improved access to high-quality training and educational opportunities in Nigeria by increasing awareness.

Online Trading Academy:

Online Trading Academy is a global organization that provides online training on forex trading and other financial markets. The company has a presence in Nigeria and has aided in expanding traders' access to high-quality training and educational opportunities. Nigerian traders have paid close attention to the organization's online classes, and many have reported success after applying the techniques they learned there.
These programs have improved the quality of forex trading education in Nigeria and increased access to it. They also serve as a model for future programs targeted at closing the knowledge gap in the nation.
Best Practices for Forex Trading Education:
Various best practices should be considered to guarantee the effectiveness of forex trading instruction in Nigeria. They consist of the following:
A structured curriculum:

A planned curriculum ensures students acquire a thorough and well-rounded education in FX trading. All aspects of forex trading, including technical analysis, fundamental analysis, risk management, and trading psychology, should be covered in the curriculum.

Practical Training:

Forex trading instruction in Nigeria must incorporate practical training that enables students to use what they have learned in a practical situation. It covers actual trading sessions, simulations, and hands-on experience with trading platforms. Trading strategy development is made possible by practical training that helps traders comprehend how the market functions.

Mentorship Programs:

For forex traders to get advice and help from experienced traders, mentoring programs are essential. Mentoring programs can offer insightful knowledge about trading tactics, risk management methods, and market analysis. Trading participants in mentoring programs can network with other traders and gain knowledge from their experiences.
Nigeria must offer traders comprehensive curricula, hands-on instruction, mentorship programs, ongoing learning opportunities, and effective risk management. By adhering to these best practices, trading professionals can gain the skills and information required to succeed in the forex market.
The learning process for Nigerian traders is significantly improved by technology. For instance, online courses, webinars, and tutorials are accessible to Nigerian traders through e-learning platforms. These platforms also allow traders to review course content and solidify their expertise. Trading simulations allow Nigerian traders to test their trading methods in a controlled setting. These simulations give traders a risk-free way to put their expertise to use and experiment with various trading scenarios.
Mobile trading apps enable traders in Nigeria to transact while on the go. These apps allow traders to access real-time market data, charting tools, and trading platforms.
Using algorithms, automated trading systems carry out deals per predetermined regulations. With the help of these systems, Nigerian traders can automate their trading tactics, minimizing the influence of emotions and increasing the effectiveness of trade execution.
The Importance of Forex Trading Education for Nigerian Traders
If you are thinking of starting forex trading, getting educated about it can benefit you as a Nigerian trader in various ways, such as by enhancing your trading abilities, enhancing risk management, and expanding your investment options. Some of the main benefits are as follows:
Improved Trading Skills
One of the main advantages of forex trading education is that it may aid in developing and improving Nigerian traders' trading abilities. Technical and fundamental analysis, market indicators, trading methods, and risk management approaches are all things that a competent education program can teach traders.
Risk Management
Trading forex carries risk by nature; traders must manage their risks well to reduce potential losses.
Investment Opportunities
The best forex brokers in Nigeria have various investment opportunities available, such as trading in various currencies, commodities, and other financial products. Nigerian traders interested in investing in these financial prospects can consider taking a course in forex trading, which will teach them how to trade various currency pairings and spot market trends.
The Nigerian economy can benefit from forex trading education in various ways, such as:
Forex trading education can improve the proportion of Nigerian traders participating in the forex market.

The Nigerian economy can draw in more foreign investment if its workforce is better educated and trained in FX trading.

Education in forex trading will assist Nigerian traders in better risk management, which will increase the economy's overall stability.

Education in forex trading can aid Nigerian traders in developing their ability to understand market patterns and spot profitable trading opportunities.

For Nigerians who are interested in pursuing jobs in forex trading, education in the field may open up job chances.
Conclusion
Forex trading education is essential for the Nigerian trading community because it equips traders with the abilities and information they need to successfully negotiate the forex market, control risks, and spot profitable trading opportunities. This may result in greater FX market involvement, higher economic stability, and job growth.
Overall, forex trading education can benefit the Nigerian economy by luring in foreign capital, enhancing the trade balance, and developing a better educated and competent labor force that can efficiently manage investments and support the expansion of the economy.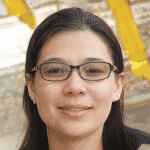 Paula has recently joined the family of FinanceWhile News. She holds a master degree in Economics and holds vast experience in dealing with different types of content for print as well as digital media. When Paula is off work, you will find her engrossed in books and music.