Legal impacts on financial industry of Nigerian by cryptocurrency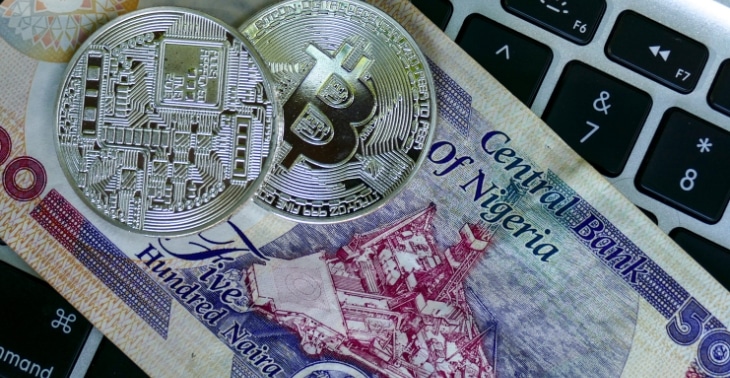 Cryptocurrency has had a great impact on the Nigerian economy. Crypto completely decentralized Bitcoin transactions, reducing the involvement of financial institutions or other regulating organizations. The most traded pair is Bitcoin/Naira, while Dash and Ripple are other cryptocurrencies well-liked in Nigeria. According to projections for 2020, Nigeria grabbed third place, behind the United States and Russia, with a total Bitcoin transaction volume of $400M. 32% of participants in a 2020 online poll reported using cryptocurrency. At least, as of late 2020, crypto is an unofficial, smaller system than the Naira, which the people still value as the country's official currency.
Challenges for Nigerian Financial Industry Adopting Cryptocurrency Regulations
Banks and financial institutions in Nigeria, including the Central Bank of Nigeria and some other government-approved financial institutions, have adopted cryptocurrency-based financial services. Crypto exchange in Nigeria must follow the laws implemented by the country for a smooth and legal transaction. Some of the challenges faced by existing Nigerian crypto exchange services are briefly discussed. 
Lack of a comprehensive, cohesive body of law
Any comprehensive, uniform regulation does not cover crypto exchange in Nigeria. Fintech providers are impacted in different ways by the legislation of the various regulatory bodies. The majority of these rules are unclear; they occasionally overlap and are inconsistent.
Numerous Regulators
Too many government offices and organizations in Nigeria are responsible for regulating fintech companies, which results in demanding regulatory requirements, procedures, and processes that may be quite difficult. 
No leaders or a single organization promoting improvements
There don't seem to be any powerful organizations or advocates fighting to bring about regulatory changes in the fintech industry. It permits independent regulation without consulting or engaging the fintech community.
Opportunities in Cryptocurrency Adoption for Nigerian Financial Industry
By adopting cryptocurrency exchange in Nigeria, Nigerian financial services can prove their companies as the best cryptocurrency exchange in Nigeria. The various opportunities that will be added as a benefit to the Nigerian financial services industry are briefly discussed.
Money Transfer
Regular money transfers, especially for cross-border transactions, needed additional fees and payments between sending banks and receiving banks before adopting Bitcoin. However, the development of cryptocurrencies like Bitcoin and others on a public blockchain made it possible for anybody to send and receive money freely with little to no transaction costs. The fact that Bitcoin is built on a decentralized network makes seamless financial transactions faster and less expensive than before its implementation.
System for Settlement and Clearance
Bank transfers used to take days to process because of the complex structure of intermediaries between banks and custodial services. Additionally, as it is maintained on a decentralized ledger and settles transactions on a public blockchain without needing custodian services, the settlement and clearance mechanism necessitates a lot of paper labor, which Bitcoin and blockchain transactions have eliminated.
Credit & Loans
The impact of Bitcoin in this area is enormous. Before its implementation, obtaining loans and credit from banks required a lot of paperwork and back and forth since the banks relied on a credit reporting system and had to consult numerous other financial institutions to obtain credit reports, making the process laborious. Clients now have easier access to loans and credit thanks to the adoption of blockchain transactions. It is because the data held on the decentralized network could be simply investigated to acquire the credit reports of specific clients from credit bureaus.
Possibility of criminal conduct
It is challenging to maintain track of transactions generated on the blockchain; blockchain transactions are vulnerable to unlawful money laundering and terrorist funding because they are conducted on a public network. It explains the bank's initial resistance and withdrawal from accepting it since authorities like the CBN believed that, given its opaque character, it was an oil well for illicit financial operations. With the introduction of the eNaira in Nigeria last year, African nations increasingly rely on Central Bank Digital Currencies (CBDC) to combat this. 
Future outlook and recommendations
Top crypto exchanges in Nigeria adopt various new convenient and fast methods for customers to transact their crypto. By taking into account the current intervention of crypto in Nigeria, one may predict the future outlook. 
Fintech Bill introduction and/or passage in the National Assembly
A law governing fintech providers in Nigeria should be adopted by the National Assembly. The Presidency and certain stakeholders are now drafting the Nigeria Startup Bill, which might be the industry's panacea. Instead of just generating cash, the emphasis should be on fostering an environment favorable to fintech companies' businesses.
Nigeria's establishment of a financial services regulatory body
The government should create a Financial Services Regulatory Agency of Nigeria to regulate the financial services industry, particularly Fintech firms. It would allow the CBN to concentrate on its main duty, the stability of monetary policy.
Creation of an all-encompassing fintech regulatory hub
Alternatively, a One-Stop Regulatory Center for Fintech Providers can be developed, similar to the One-Stop Investment Center (OSIC), which handles all regulatory matters for (foreign) investors.  It will make things much easier since one would not have to deal with several regulatory bodies.
Conclusion
The banking industry in Africa has been sluggish in adopting Bitcoin and other altcoins. Nevertheless, it's important to recognize the sector's growing use of technology. The South African government has also lately pushed the nation's banks to embrace tight collaboration and participation in blockchain technology. Due to their exposure to technology, young people tend to embrace and use it more frequently than older people; however, utilization among older generations has been very low. The African banking industry has yet to explore its potential thoroughly. It is thought that Bitcoin represents a significant milestone with bright future possibilities.
Harvey is the FinanceWhile's passionate news writer. Before joining our team, he was a freelance writer and had written a number of articles related to finance and economics for foremost publications and news sites. He is an avid traveler. In leisure, he loves to travel and explore new places.