Types of Stocks
Are you a newbie in the stock market and wondering where to begin your stock trading journey? If so, you have landed in the right place.  This article will educate you on the different types of stocks and the investment strategies needed for them. The stock market is the driving force behind a nation's economic growth as it facilitates transactions between investors and traders of financial tools like stocks, bonds, etc. Institutional investors and independent stockholders can invest in stocks and benefit from having direct market access. Every country's stock exchanges are responsible for overseeing these trading activities and keeping track of everything, and designated trading terminals help investors directly invest in the trading system via stock market brokers—they are crucial to the functioning of bull markets as all trading orders are placed through them.
So, let's learn about the different types of stock categories—common stock(s), preferred stock(s), blue-chip stocks, preferred stock(s)—that can help you secure your financial future.
Different Types of Stocks to Invest in
We have described the top 10 best types of stocks below that could help you make a prudent investment decision and help you build a diverse stock portfolio, and earn good profits. 
Common Stocks

Preferred Stocks

Large-Cap Stocks

Mid-Cap Stocks

Small-Cap Stocks

Domestic Stocks

International Stocks

Growth Stocks

Value Stocks

IPO Stocks
These are the types of stocks common in the industry—serious traders must be aware of them.
Common Stocks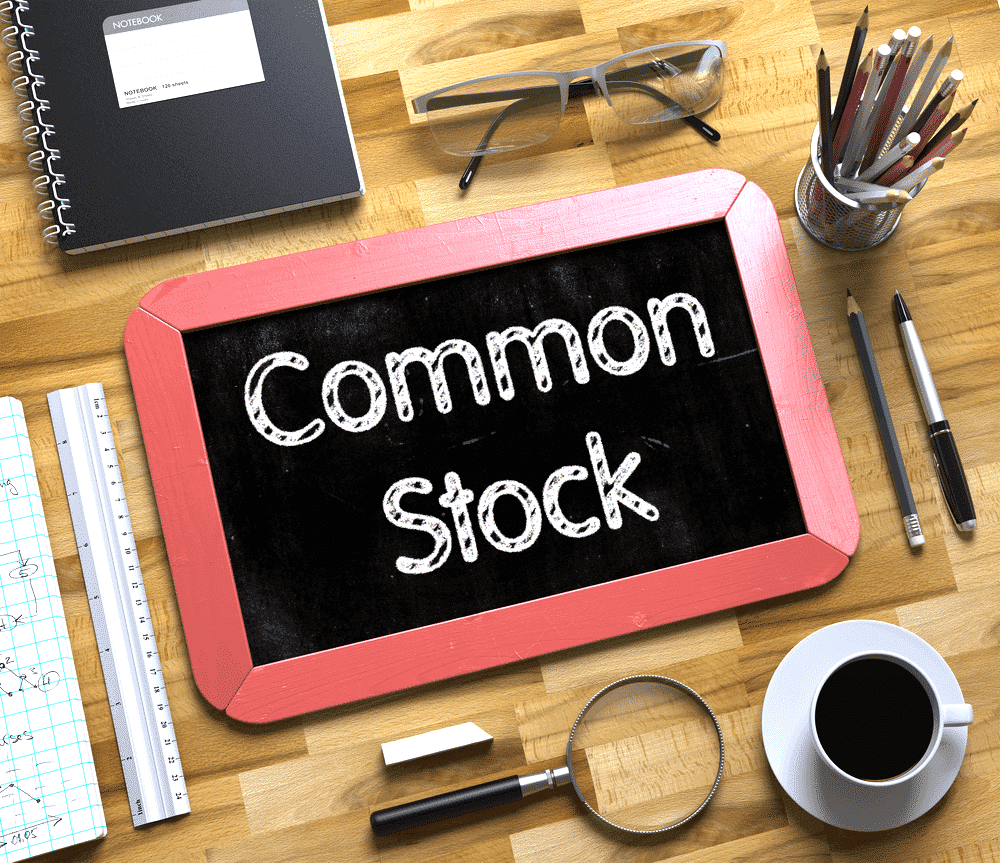 Common Stocks
A common stock enables shareholders to gain ownership over a particular company through the percentage of company shares they own; common shareholders also have voting rights to choose the company's board of directors and one vote per share; The company will pay a dividend to shareholders depending on the company's profits. Common stock is riskier as the investment is directly into a particular stock exchange entity. However, common stock can offer higher returns with the help of the right investment strategy over an extended period.
Preferred Stock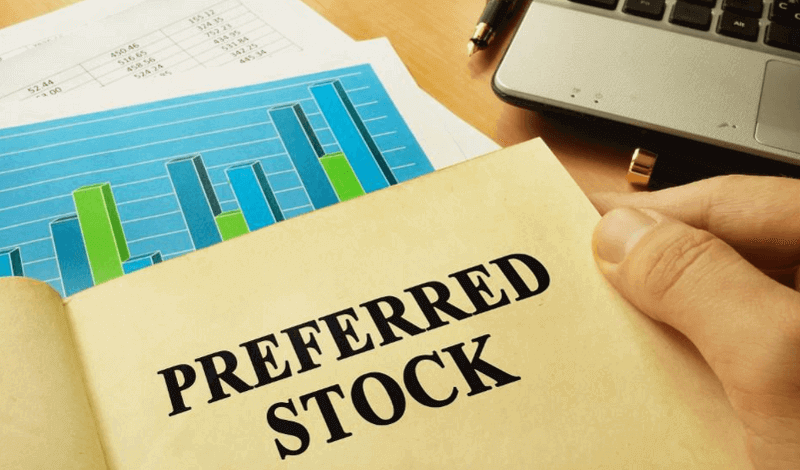 Preferred Stock
This is a stock common and popular in the industry. Preferred stock can be described as shares between bonds and common shares. Preferred shareholders have a certain amount of ownership in a company and can enjoy fixed dividend earnings from the company as long as it's in business in the long term; however, the company can acquire back its shares anytime. Therefore, investment in these stocks is seen as debt rather than equity. Common and preferred stocks differ from each other in various ways. Preferred shareholders don't have voting rights but are less risky—preferred shareholders are still paid off their dues even if the company liquidates its assets in case of bankruptcy.
Large-Cap Stocks
Large-Cap Stocks
Large Cap Stocks belong to the largest companies of the bull market. These are also known as blue-chip stocks.  These are usually tech stocks belonging to large corporations like Google, Microsoft, etc., and are robust to risk. Investors benefit from the higher dividends paid by these large firms; however, the large-cap stocks' price is usually high. Because of the large-cap stocks' enormous size, their market performance is slightly sluggish than small-cap stocks.
Mid-Cap Stocks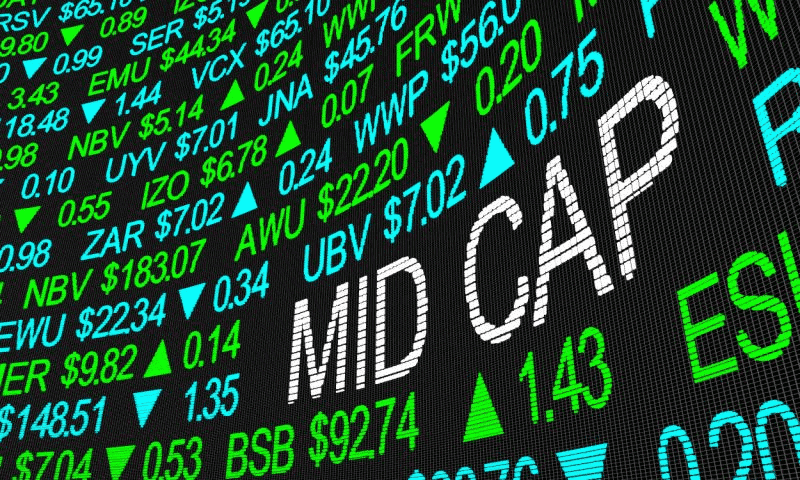 Mid-Cap Stocks
Mid-cap stocks belong to well-reputed medium-sized industries. They are relatively stable in the market, have long-term growth potential, and are affordable. Traders can enjoy high returns and capital gains by investing in them.
Small-Cap Stocks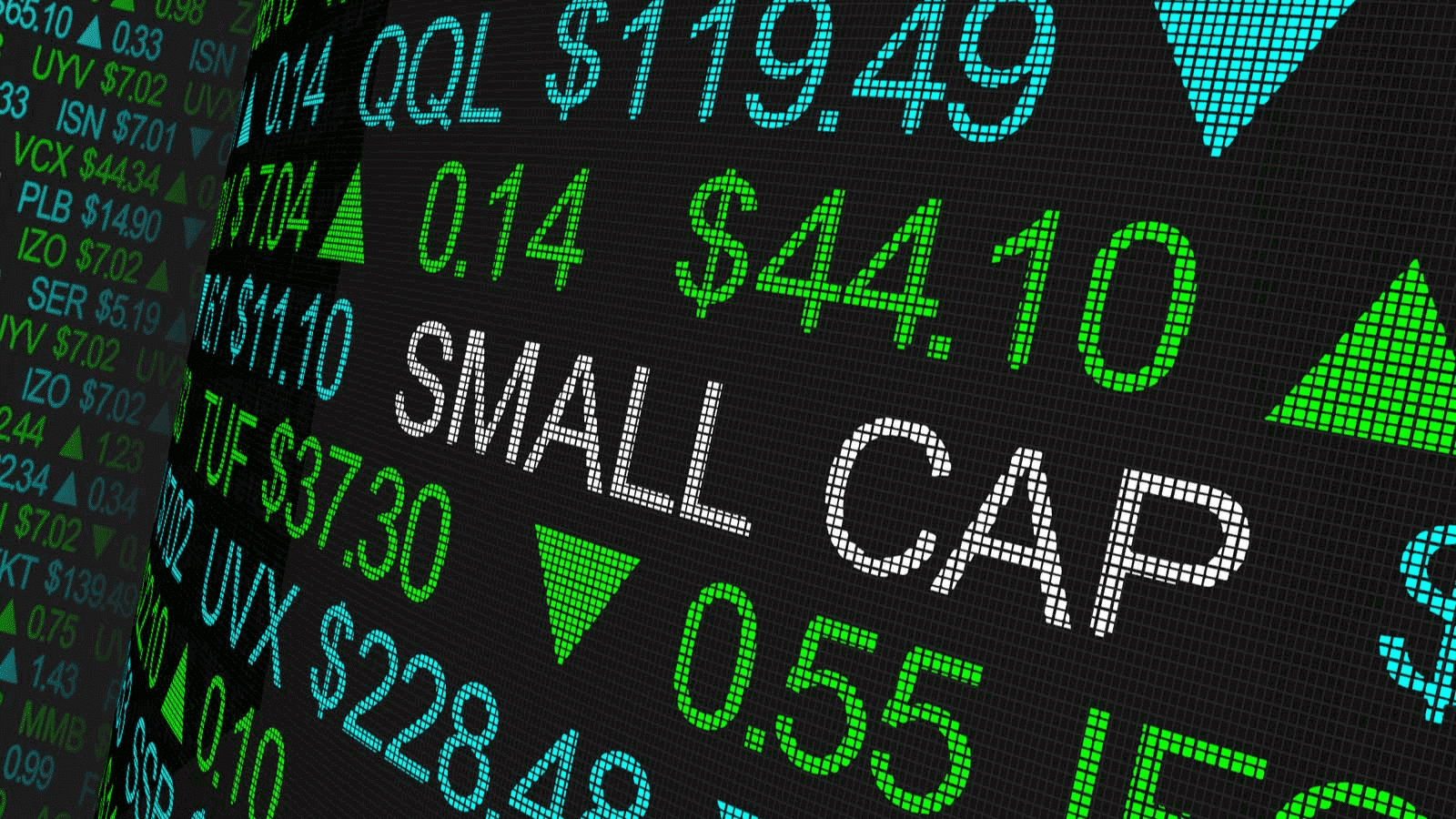 Small-Cap Stocks
If you want more returns from a particular investment, small-cap industries are the best types of stocks to put your money in. Apart from the stock's prices having a greater tendency to generate higher returns, they may accrue additional investment costs.  The investment includes the initial acquisition costs and payment of an annual expense ratio that goes towards their acquiring. These stocks would have a far higher growth rate but are mostly under-priced because of market efficiencies.
Domestic Stocks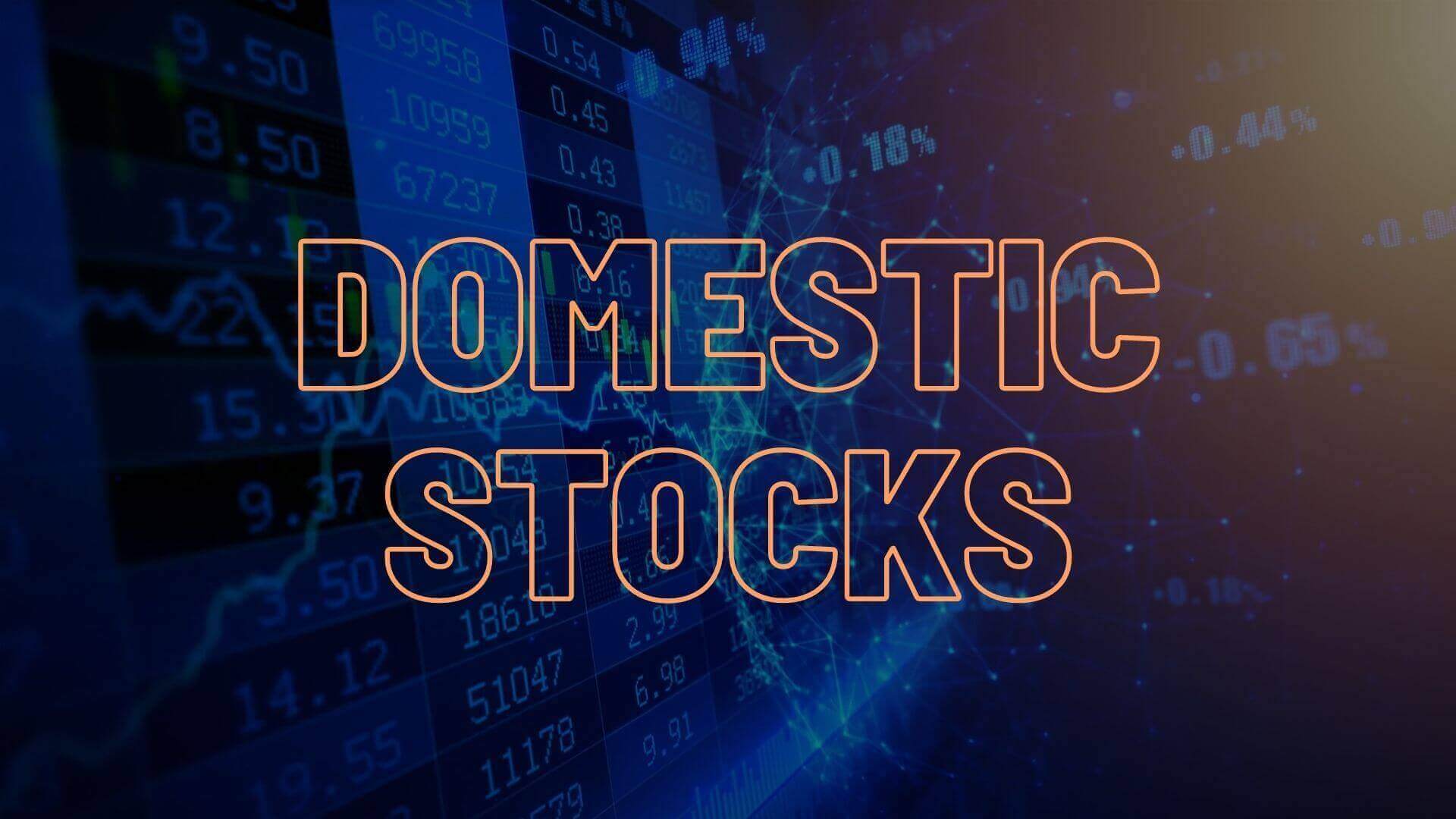 Domestic Stocks
With domestic stocks, you can avail all the benefits that come with mutual funds. Domestic stocks have several objectives—like boosting your capital or income growth or both together. Domestic stocks offer you the assets of some of the most successful companies. However,  you can lose your principal amount. Capital appreciation, liquidity, and many more such facilities can be availed with the acquisition of domestic stocks.
International Stocks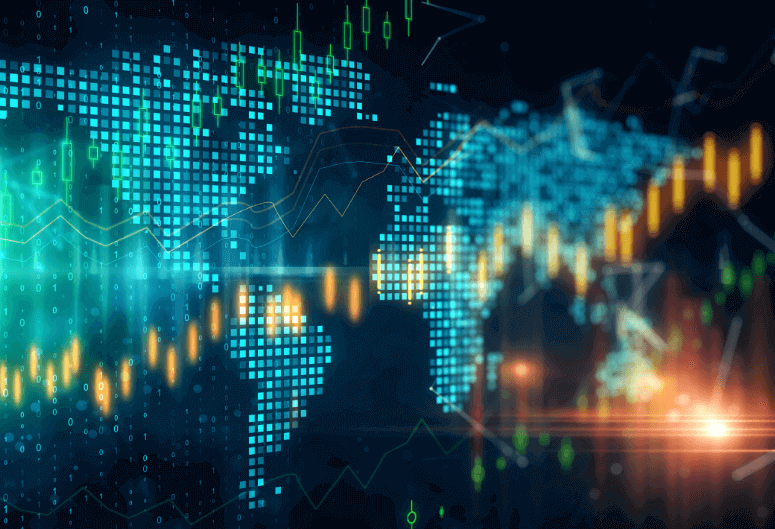 International Stocks
International stocks are issued from outside the country. Foreign stocks give you a chance to diversify your trading portfolio and profits and provide exposure to the global market. But political and economic instability in a particular country can contribute to inflation and currency fluctuations.
Growth Stocks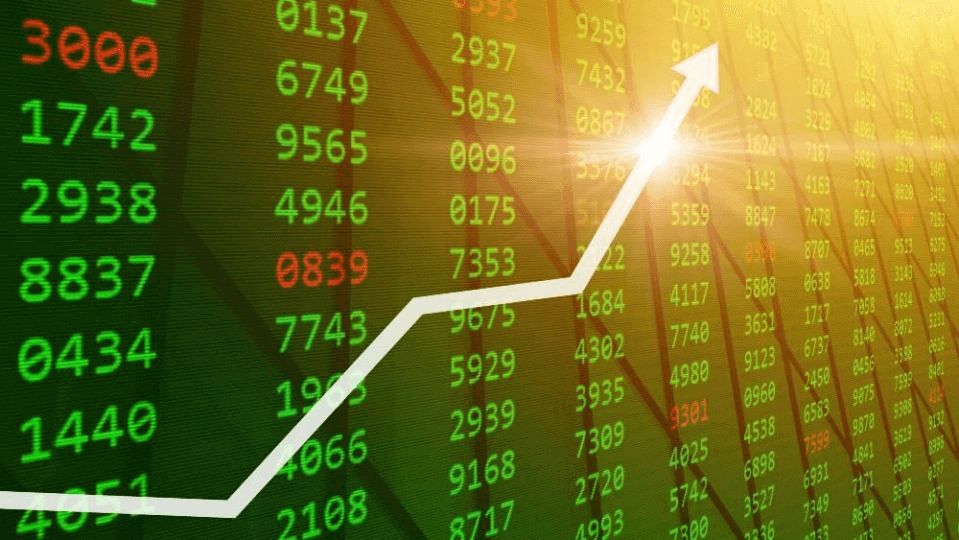 Growth Stocks
Any share of a company that grows more than anticipated in due time yields the growth stocks in the market. Such types of stocks do not generate dividends on the whole; individuals who invest in such companies expect capital gains out of their investment share. Investment in growth stocks may look quite expensive—but their prices could drop with the companies' exponential growth rate. Usually, some distinct products and services generate growth stocks, and usually, some small-cap stocks often account for growth stocks in the market.
Value Stocks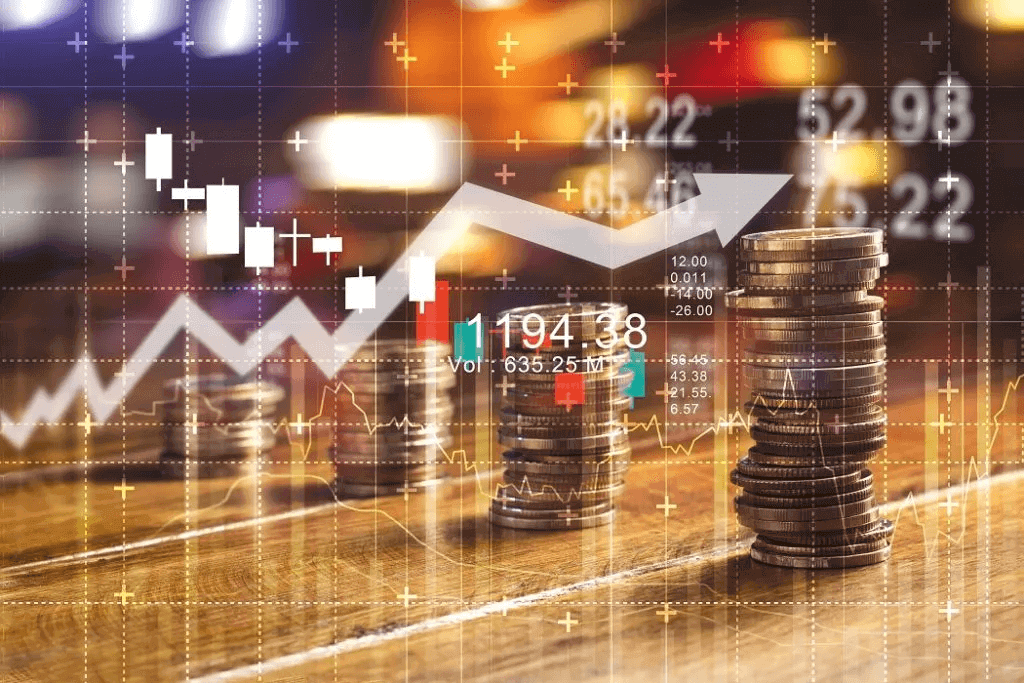 Value Stocks
The market cap of value stocks valued depends on the stock company's performance. People who invest in such stocks want to benefit and thus expect these companies to pay dividends. If you are trying to acquire a value stock, you can identify one by typically noting a bargain price on these stocks—since investors do not see it as a favorable option in the market. When a company isn't performing too well, investments in value stocks can get risky. 
IPO Stocks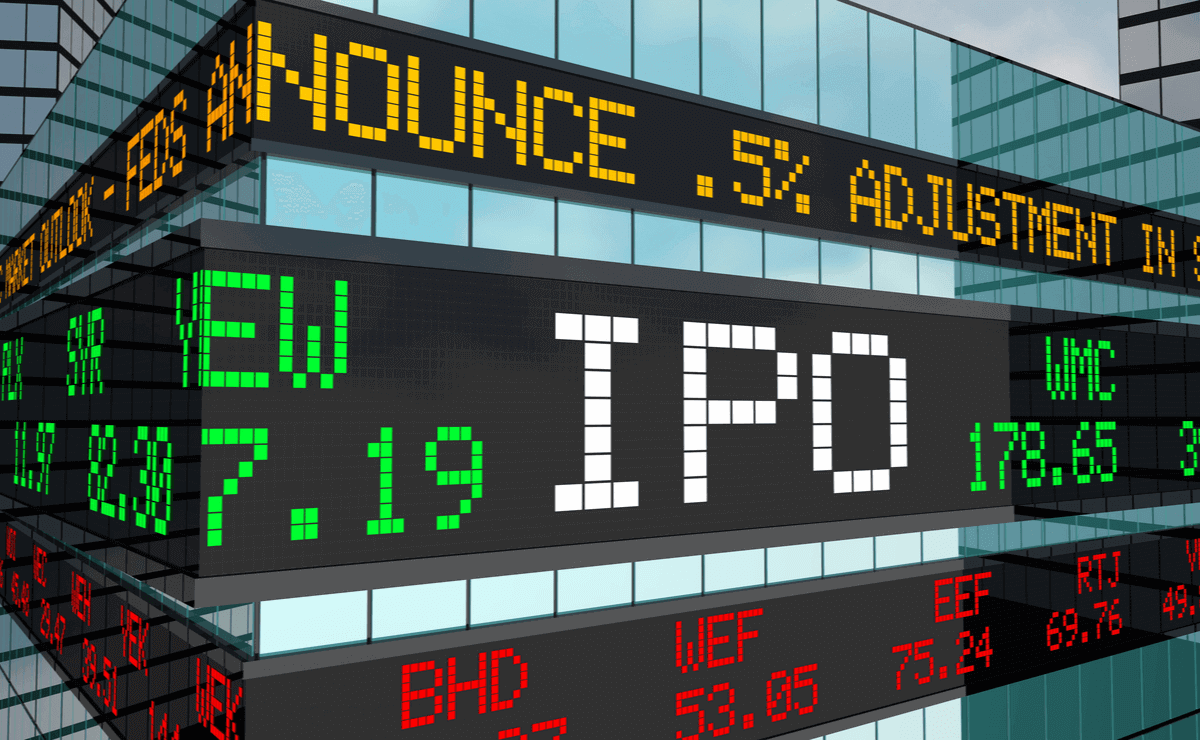 IPO Stocks
When a private corporation decides to make shares public, an initial public offering (IPO) is issued. The typical reel life IPO image is not very real for an average investor for whom it might just be a little more profitable than ordinary stocks. You must do your research appropriately before investing in an IPO since it may not always appear the same compared to how it is described.
Which Is the Best Stock to Buy for you?
It largely depends on the profit margin you want to accomplish, risk tolerance, and most importantly—stock growth. Common stocks, mutual funds, mid-cap stocks, and small-cap stocks draw most investors in general. So, I believe that you have gained a fair amount of guidance from the above-discussed points to guide you further in making accurate investment decisions. Some investment advice and an awareness of business fundamentals can go a long way in your wealth creation journey.
Frequently Asked Questions (FAQs):
1) Can penny stocks make you rich?
Penny stocks are low-priced shares (stocks available under $5 per share). Hence, it attracts many small-time investors as they can buy a vast number of stocks by investing a relatively small amount of money. But trading in penny stocks involves risks as they are highly volatile. Thus, it would help if you did thorough market research to find out the best companies to invest in for greater returns.
2) How much do I need to invest in making $500 monthly?
You need to invest in 3 quarterly stocks to get an approximate amount of $500 per month since most stocks pay four times a year. As per industry experts, it would be ideal for you to invest in dividends that yield between 3% to 3.5% to have a monthly income of $500.
3) What are the two main stocks?
The two main stocks are common and preferred.
4) What are cyclical stocks and income stocks?
Cyclical stocks have volatile stock prices and follow economic trends. On the other hand, income stocks pay consistent dividends over time.  
Now that you know about types of stocks, do read our exclusive post on stock trading types and gain detailed information before commencing your trading journey.