Philippine forex trading: Comparing local and international brokers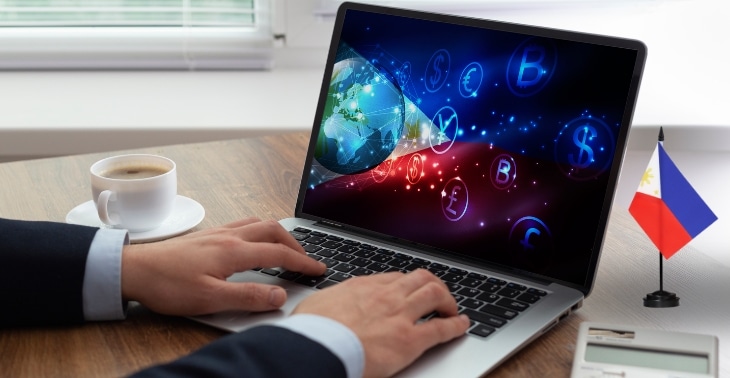 Investing in the Philippines forex market is a great idea, as the market there is expanding rapidly and attracting investors worldwide. There are great chances of earning substantial profits from trading forex. However, while doing so, traders (especially new ones) need to hire a forex broker who can give them an expert overview of the local market and facilitate the way they pursue trading. 
Based on preferences, one can consider hiring a local or international forex broker and increase the odds of success in trading. However, before you do so, make sure that you compare both of them in terms of fees, customer support services, product offers, and various other factors that can help you make a well-informed decision about trading. 
Below we will discuss various key factors, for example, how forex trading is performing in the Philippines, the advantages of local and international brokers, points to keep in mind when choosing a broker for you, etc. So let us dive into the sections below:
Overview of Forex Trading in the Philippines
The current state of forex trading in the Philippines

Filipino forex trading is thriving with opportunities for those who want to make money quickly on their own terms. As the economy is powered by a few giant corporations and their hyper-inflated peso, forex trading in the Philippines demands that we be cautious while seizing opportunities. Here are some key factors that traders, especially beginners, must consider: 
Size of the market: 
The forex market of the Philippines is teeming with a slew of traders having both small and large accounts. It points to the asymmetry between buy and sell orders. Therefore, before entering the forex market, ensure you are familiar with the market size and its conditions.
The most traded currency pairs:
Knowing the most traded currency pairs is crucial for a foreign exchange trader. This knowledge comes in handy when deciding what to trade.
The regulatory framework:
Is trading with your online forex broker legal? Does the company have a proper license to operate in the Philippines? Are there laws that regulate the currency trading industry at all? These are all questions that you should ask before choosing a forex broker.
Importance of Choosing the Right Broker for Forex Trading in the Philippines
A Filipino forex broker can be an individual, corporation, or institution facilitating trading between a buyer and seller. Many factors cite why choosing the best forex broker in the Philippines is crucial. Here are a few key factors referring to the importance of hiring the right forex broker:
A good broker will ensure to provide you with the best rates possible.

A professional broker will open up the maximum available trading opportunities for you and facilitate for you to trade outside your own country.

An ideal broker will ease your taxes so that everything is fair and above board. 

Some brokers will provide you with tutorials and/or educational materials so that you can learn the ABC of forex trading.
These reasons are substantial enough to ensure that choosing a good broker is crucial.
Advantages of Local Brokers 
Using a local broker is advantageous as they offer better customer service and can be more reliable than online providers. Let us look at the various advantages of using local brokers for forex trading in the Philippines:
Their familiarity with the local market:
You can gain better knowledge of the foreign exchange market by employing local brokers. Their knowledge of the local market and its intricacies will be shared with you, allowing you to make more accurate decisions as a trader. Local brokers who have been trading in the Philippines for a long time are familiar with the prevailing trends and can tell you how to make profitable investments. In addition, they can tell you which assets and currencies can increase in value and which should be avoided.
Easy availability and better customer service:
Local forex brokers offer better customer service than online providers since they are physically present in their offices or stores. They can respond to your questions and will be more efficient in delivering the services you require. They are also easier to contact than online brokers. You can reach their customer service representatives through phone calls and text messages, as well as on chat platforms such as Skype! You won't have to worry about an inactive email account or a website you cannot reach.
Compliance with local regulations:
Local forex brokers are far easier to register with as they usually comply with local regulations. Hiring a local forex broker in the Philippines is difficult as it is time-consuming. You must submit various documents; some may require you to pay fees. In addition, you will have to wait for them to approve your account application before you can start trading. Local brokers, on the other hand, can be registered easily.
Examples of Local Brokers and Their Features
The two most popular local brokers preferred by local Filipino traders include Avatrade and FXTM.
AvaTrade
It was founded in Davao City in 2007. The broker is available for individuals and corporations of all sizes and offers its services using a platform for traders to easily trade various commodities, stocks, and indices from any location of the globe using a broad array of asset classes. AvaTrade helps its Filipino customers consistently by using its unique international currency efficiencies with more than 100 spot markets and virtually 500 CFDs for flexible trading and circumventing. It also delivers world-class payment solutions through its credit card merchant competence, including correspondent banking relationships with banks worldwide.
FXTM
FXTM is another prominent local forex trading service provider in the Philippines. Like Avatrade, it also offers several types of commodities, indices, asset classes, forex, etc. By choosing FXTM, you can trade using over 200 pairs of currencies from all over the world. The premier forex broker also offers several trading platforms for clients to choose from, depending on their preferences and needs. They can start trading from their workplace or home by choosing a specific trading platform. The broker also delivers world-class payment solutions to traders with payment solutions and robust commercial banking partnerships with its retail and commercial clients.
Advantages of International Brokers 
International brokers offer a variety of features and services that can help traders pursue trading on an international exchange platform. So let us discuss them in terms of advantages below:
Global Reach
The foreign exchange market is huge. International brokers can access this market. By accessing different global financial markets, you can trade with any major currency, not just your local currency. You'll have access to different currencies for trading, which will help you diversify your portfolio if you are a currency trader.
Advanced trading platforms: 
With sophisticated trading platforms, you can trade in different markets from the comfort of your trading platform. You will not necessarily be sitting at a computer but in front of a trading screen, helping you make better decisions.
Competitive Pricing: 
Many platforms offer the lowest commissions. One of the biggest benefits of using an international broker is getting competitive pricing cheaper than domestic brokers. For instance, you will be charged a transaction fee and other fees if you are trading with currencies. If you use an international broker, their user-friendly interface and algorithms will make it fast and easy to trade in any currency on your different accounts at the most affordable price.

Examples of International Brokers and Their Features
Several forex brokers operate in the world of finance with a specialization in various fields. Simply put, some of these forex brokers deal in stocks and bonds, some in futures or commodities, and others in currencies. Therefore, before entering forex trading, it is important to resolve which forex broker fits your needs best. Here are the examples of international brokers and their features:
IG
Flexible trading platform 

Regulated by the Financial Conduct Authority (

FCA

) 

Leverage up to 1:1000

Commissions on every trade differ from 0.1% to 1.5% of the integral trade size based on the time and volume traded.
Saxo Bank
Unique trading platform 

Commissions on every trade are 0.2% of the overall trade size, regardless of time and volume traded. 

Regulated by the Danish Financial Supervisory Authority (Finanstilsynet)
Comparison of Local and International Brokers
Below is a comparison between financial brokers providing local services in the Philippines and those providing international services. The discussion will give you an insight into which broker is better suited for your needs and forex trading preferences.
Local vs. International Brokers: A Comparison
In recent times, international economic activities have increased as technology has grown exponentially globally. When considering international trade, many different types of brokers are available. There are different types of brokers, such as local and international brokers for forex trading. These brokers vary in various factors, such as the type of currencies on offer, the size of the client base, location, and many other factors. We offer a comparative review between the two kinds of brokers so that you can make an informed decision. 
International vs. Local Brokers: Differences
The international and local brokers found in the Philippines are usually very different from each other. The main difference is that they can be identified by the currency selection that each broker offers. Several types of brokerage firms are found locally in the Philippines, and they usually offer around ten to fifteen different kinds of currencies. Still, only a few kinds of currencies are based on international exchanges. It means they will only have a limited supply of currencies, which may make some investors uneasy about trading with them. The local brokers also would not normally have online trading services for their clients. Therefore, they are not suitable for those looking to trade on a daily basis.
International brokers for forex trading are relatively far better than their local counterparts. You need to make sure that you choose a suitable broker for your needs when it comes to trading currencies. Most international brokers will offer a wider variety of currencies, making them good to use compared to their local counterparts. However, some local services in the Philippines are very profitable and reputable.
Factors to Consider when Choosing a Broker 
People looking to trade in the Philippines should consider a few salient factors because they can help to reduce trading risk and enhance chances of success.
Here are the factors:
Regulation: 

Ensure that the broker you choose is licensed in the Philippines. 

One simple way to check the same is on the Bureau of Securities website for full information about a broker's license status.
Reputation: 

It is always good to choose a forex broker that excels in client service, dealing with customer complaints, and other things that can deliver long-term customer satisfaction.

Trading conditions:

Different brokers have different trading conditions; therefore, spare your time to understand them thoroughly. In this way, you can easily ensure whether a forex broker is likely successful for traders looking to make money.

Fees:

Different brokers charge different fees for forex trading. Therefore, consider comparing prices between various companies to turn up the most favorable deal for traders.

Customer support:

Before choosing a forex broker, check what kind of customer support service they offer.

If customer support is available via telephone or email 24/7, then they are worth it.
Tips on How to Evaluate Brokers and Make an Informed Decision
It is not enough to simply consider facts about a broker. Instead, potential customers should talk to others who have used the broker. Potential customers are strongly advised to look for reviews of a forex broker on review sites and forums where there is already a discussion about the company. By understanding what traders in the Philippines have to say about different forex brokers, potential clients can get a more detailed picture of what they can expect from the company. Thus, these tips can help you choose the right platform, and you can start your forex trading journey easily.
Conclusion 
After reading the article, you hopefully know how forex trading is done in the Philippines, the pros and cons of hiring a local and international forex broker, and the nitty-gritty of choosing the right one.  
After all, choosing the right broker for forex trading in the Philippines will influence your trading experience significantly. By hiring the right broker, you can rest assured that you are getting a reliable and effective service that is available at an affordable price and access to sophisticated trading tools and resources. The right broker also offers an excellent customer support team to help you with any questions or issues. Lastly, the right broker will enrich your trading experience by making it as smooth and successful as possible.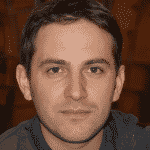 Harold joined our team as a reporter while still studying, a job that suited him perfectly as he always prefers working on the stock analysis. He has a passion for new technologies, economics, finance, and is always keen to learn more about the ever-changing world of journalism. Harold also likes to explore new things in his free time.