XRP Reconciles in the Intraday and Awaits a Bullish Breakout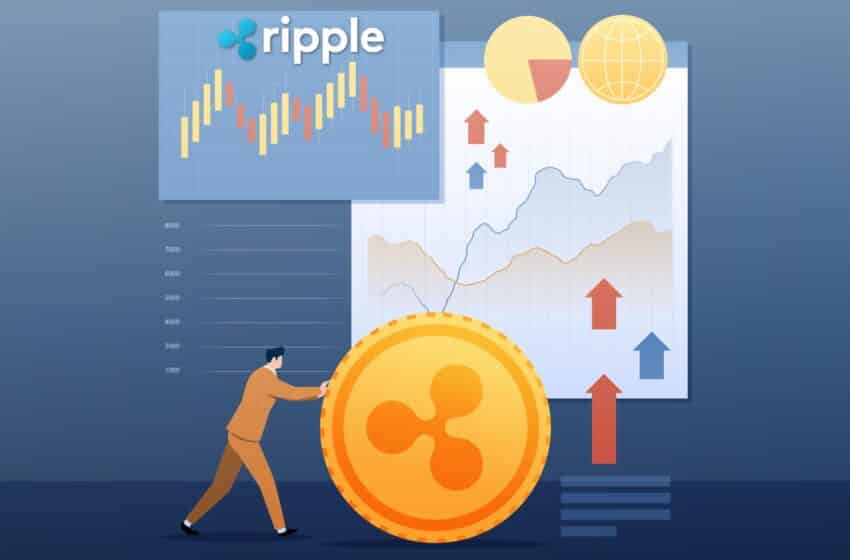 XRP slips to a position below Tether and Polkadot, trading at 5th position in the global crypto market, which otherwise was one of the market's top 3 cryptos. XRP experiences a cut in its market capitalization due to sluggish market movement right after the SEC's lawsuit. XRP, after the lawsuit is surrounded by controversies such as the crypto will crash or have a quick rebound anytime soon if the company proves its point against the charges held by SEC.
Even though Ripple was charged by the SEC in the previous month, the company this month partnered with Mobile Money and planned to leverage 3 Central Bank Technical Partner Managers. Although the trading price lacks momentum and is in no range of active supports, the company is trying to maintain its stance. And as per the recent XRP Prediction, the currency might regain its momentum soon.
🔥Top #XRP News🔥

• TD Bank to buy Wells Fargo's Canadian Direct Equipment Finance Business

• Ripple Partners With Mobile Money

• Ripple To Hire 3 Central Bank Technical Partner Managers

• SBI Remit's Available At Lawson Bank ATMs

• Bank of Khyber Goes Live With Temenos

— The Cryptic Poet (@1CrypticPoet) January 16, 2021
XRP Price Analysis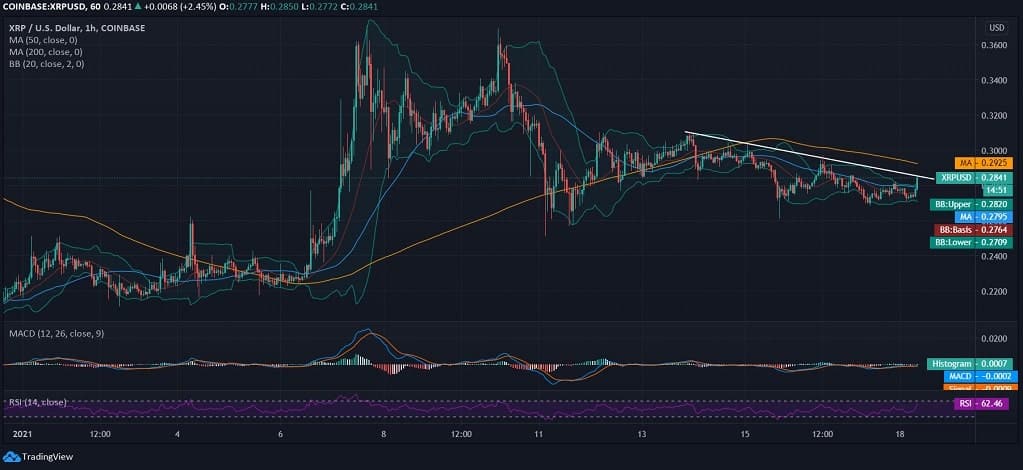 At the press time, the XRP price was continuing to trade below $0.30 after having an extended downtrend that started over the past five days. With a small green candle reflected on the hourly chart, the price trend has breached the upper Bollinger Band, which was seen squeezing that exhibits a breakout in the near-term.
However, the breakout will only be bullish if the coin successfully breaches and breaks the downtrend against the greenback. With gain in price and intraday bullish candle formed, the coin retained 50-day MA support at $0.279 but failed to reconcile 200-day MA hourly support at $0.2925.
The hourly MACD chart is still bearish as the intraday gain in price is not as steep as required for a breakout to be bullish, but the RSI reflects a gain due to intraday retrieval and lies at 62.46.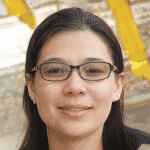 Paula has recently joined the family of FinanceWhile News. She holds a master degree in Economics and holds vast experience in dealing with different types of content for print as well as digital media. When Paula is off work, you will find her engrossed in books and music.