Joe Biden Takes Charge as the 46th US President
This day marks the beginning of a new era as Joe Biden officially takes the reins of American democracy during his swearing-in ceremony. Joe Biden is now declared the 46th president of America and took to his oval office in the White House, Washington D.C. According to the media reports, soon after signing the executive orders, he resolved to rebuild the American image by working towards reconstructing the nation's economic, health, and political fabric, thereby putting a leash on what he declared as an uncivil war.
Emphasizing on the 10-point memorandum, Biden's government is planning to take on one matter at a time. Beginning with four crises, the Covid-19 situation, economy, equity, climate, immigration, healthcare system, social unrest, and more, will be addressed by him in the coming few days, stated the media reports.
Unlike his predecessor, Donald Trump, Joe Biden has illustrated his positive outlook towards immigration issues and the climate-change crisis. This is evident, as he signed the Paris peace deal and found strong support from his long-time associate, Barack Obama. Joe Biden also expressed his solidarity toward the health sector by resisting from walking away from the World Health Organization (WHO), mentioned the media reports.
He also reversed the controversial move of building the Mexican wall and lifted the restrictions on migrations from Muslim nations, which is strong evidence of his plans towards building a culturally inclusive nation. On the Covid-19 crisis, the president expressed his worries as 4,00,000 casualties were reported.
However, he was quick to take a strong stand on Covid-19 and said that America would witness aggressive vaccination drives in the coming time. His strong stand towards the pandemic crisis can be witnessed as his government placed 2,00,000 flags instead of the public that was barred from attending the ceremony, citing the Covid-19 crisis.
Media reports also mentioned that Joe Biden did not shy away from addressing the ardent Trump followers for political and cultural intolerance. With new development in many areas, Joe Biden's government will transform the current conditions prevailing in the USA just as US citizens look up to this government with a lot of hope.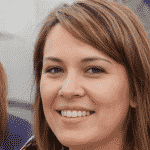 Victoria has recently joined our team as a content officer. She has written a number of news articles in a different niche such as Stock market, Emerging technologies, Economics, and various analysis. She has 10+ years of experience in writing and has interviewed multiple personalities of various backgrounds. She also loves to write books on personal finance.