Stellar- the Best Network for Sending Remittances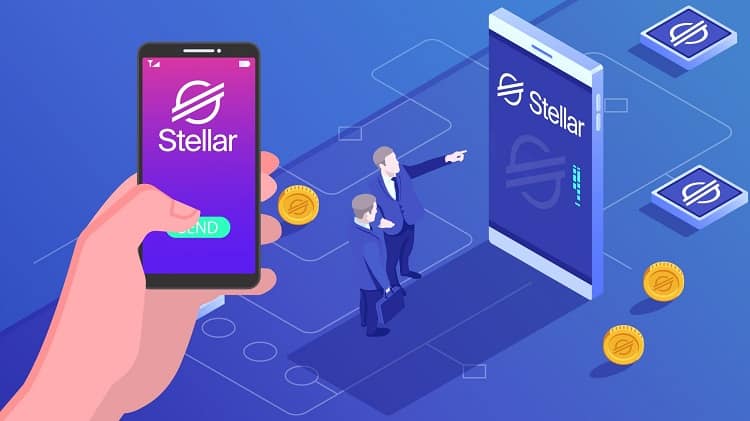 Overview
Stellar was launched in 2014. It was developed by Stellar Development Foundation(SDF), a non-profit organization that supports the growth and development of the Stellar network. Stellar is an open-source network used for sending and storing money. It also helps in overcoming the challenges faced by traditional remittances. Stellar's consensus protocol helps to attain cost-effectiveness and lower turnaround time. Consequently, it is the best choice for sending remittances. It is also very helpful in transferring money anywhere around the world. 
Challenges Faced by Traditional Remittances
The current pandemic situation has caused forcible shutdowns and lockdowns at a global level. Due to this pandemic, the traditional remittances had either shut down or closed down their operations. 

Health issues are becoming a major health hazard around the world. Also, handling cash might pose a massive risk for the people.

Traditional remittances agents are experiencing liquidity challenges, resulting in restricted cash flow and volatile exchange rates. This has caused major problems in digital accounts and cash transfer processes. Moreover, there has been limited transportation movements and access to bank services.

Increasing operational costs and the volume of remittance are declining, thereby leading to losses. There has been a decrease in remittance volume along with a state of confusion due to the tough times accompanying the

pandemic

. 
Stellar:  A Better Option for Sending Remittances
Factors that make Stellar a better option for sending remittances are:
Stellar is an open-source network used for storing and transferring money. It allows financial establishments, banks, and individuals to send, create, and trade in almost all forms of currencies. For example,  digital currencies like Bitcoin, Ethereum, etc. It is designed to cater to all the financial systems working closely on a single network.

Stellar works similar to Bitcoin technology. The only differentiating factor is its consensus protocol. Using this protocol, the transaction authentication process is carried out through trustworthy nodes and is not left open to the network of nodes. This not only reduces the approval cycle but also keeps the transaction cost low.

Stellar is an open-source and decentralized exchange, permitting cheap, fast, and global money transfers. It overcomes the challenges faced by the traditional remittances. Moreover, the money is transferred through MTO (money transfer operators), which runs a cost of 7% to 8%. This cost might increase to 15% when the money is transferred to developing economies. Another advantage of using Stellar is avoiding the delays in payment confirmation for the traditional remittances. Surprisingly, Stellar has a transaction time of 5 seconds.

Stellar helps in transferring money without the use of intermediaries like banks that use anchor services. Generally, anchors accept withdrawals and deposits through traditional methods, followed by conversion to digital currencies. Stellar avoids such traditional processes and offers cost-effective financial services, thereby improving the business support and leveraging Stellar's efficiency.

Businesses that use Stellar not only connect directly to the network but also achieve economical transfer along with faster cross-border payments. The sender need not worry about the money as they can transfer it globally within a few seconds, just like sending an email. 
Is Stellar a Good Investment?
Stellar has its native token known as Lumens (XLM). Every account should hold a few lumens, regularly. The minimum balance is one Lumen, and the minimum transaction fee is 0.0001 Lumen. Currently, there are 50 billion lumens in circulation.

Stellar is a fast transaction cryptocurrency, and Stellar prediction

depends on the partnerships it has with various corporations.

Read more to know about the Stellar Lumens price prediction performed by the analysts. It remarks that this cryptocurrency can perform well in the next five years. The analysts expect the price to go up to $5, and by 2025 it might even touch $1. 

The Stellar network has long-term potential as it bridges the gaps and challenges faced by the traditional payment systems. It intends to build and expand its network globally by helping cross-border transactions.
Conclusion
The users need to embrace digital money transfers for remittance as it has emerged as the best way to perform fast money transfers. The users should use digital solutions to broaden their horizons and digital financial channels. Stellar's effective use of anchors, partner companies, and applications is changing the way users perform cross-border money transfers. It helps the companies to expand to new geographic locations by reducing the cost of remittance in the developing economies. Thus, it creates smooth access to the global financial system.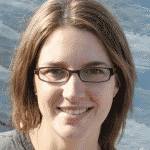 Lisa holds a degree in Mass Communications. Lisa has provided her services independently and through the online platform and likes to write on ETF related news articles. Her educational background has given her a broad base from which to approach many topics. Apart from writing you can see Lisa keeping herself busy with gardening.