USD tops the race against the value of Euro, Swiss and Yen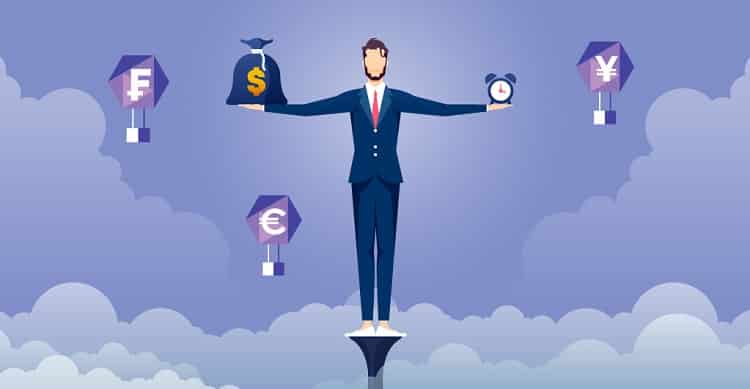 The USD has emerged as the strongest currency, leaving currencies like Euro, Swiss, Franc, and Yen way behind in the race. This confirms the speculation of the US dollar being a strong contender to develop a robust economy of the state which can fiercely support the nation-wide vaccination drive against coronavirus. 
According to media reports, the value marks the all-time high value of the dollar within a time frame of mere a month and a half. Comparing the US dollar's value against other currencies, the reports showed that USD had an upward growth hitting 90.955—which is 0.37% growth compared to the value back in December last year. As of now, the value of the Japanese yen is at 105 against 1 unit of USD, which is the highest value witnessed since November last year. 
The value of the Euro plunged to $1.2069—a straight 0.57% decline. While the USD touched a high value by an increase of 0.66%, taking the value of USD to 0.8967 against the Swiss Franc. These numbers paint a vibrant picture of the US economy that has successfully put the financial crisis brought by COVID far behind, even as economies around the world are still struggling to stay afloat. This has led to a rise in Mexico's Peso value, which has witnessed a 1% jump because of soaring crude oil and silver rates.
Explaining the success, Kapil Sharma, Director at G10 FX strategy, stated that USD is performing exceptionally well owing to two factors: overall buoyancy of the economy and early recovery from the crippling pandemic. 
Sectors like crude oil and silver were shining with 2% and 7% growth in the respective sectors, which is a major boost to the US economy. These figures are further supported by financial analysts of Wells Fargo Securities, who suggest this is only the beginning, and the USD is set to touch record-breaking values as it fights its way through fluctuating securities.
Harvey is the FinanceWhile's passionate news writer. Before joining our team, he was a freelance writer and had written a number of articles related to finance and economics for foremost publications and news sites. He is an avid traveler. In leisure, he loves to travel and explore new places.