Robinhood Draws $1 Billion in Fresh Funds From Clients
Robinhood, an app-based stock brokerage, received $1 billion in funding from existing investors and banks. According to media reports, the development comes just as the company put a restraint on buying new lucrative shares. Drawing heavy criticism from its existing clientele, VIPs, and politicians alike, Robinhood then had to resort to new funding.  
Media reports indicate Sequoia Capital and Ribbit Capital were the first on the list to show interest in helping Robinhood. However, nothing is yet known if the high-priority deal went through. According to Business Insiders, apart from existing clients, Robinhood has also been known to pull funds from banks like JP Morgan, Goldman Sachs, Morgan Stanley, Barclays, and Wells Fargo.     
While being interviewed by CNBC, Vlad Tenev, co-founder of Robinhood, stated credit funding from financial bodies would help them pump in the required amount in the clearinghouses. There was some relief as he mentioned the online broker is now looking forward to opening up a few securities for trading. Soon after this, there was a sudden surge in stocks like GameStop, AMC, and Blackberry.
The company's IPO planned to take off in 2021— that might not happen because of the sudden change in events: The online broker is now caught amid criticism and funding. Vlad Tenev chose not to answer any questions during his interview with CNBC about the IPO.
Unfortunately, many unreliable stories were floating over the internet— like Robinhood was selling trader information to giants like Citadel Securities, its strategic partner. Citadel Securities quickly dismissed the news. Vlad Tenev assured that Robinhood would continue to deliver on the online trading front by making investment avenues more accessible.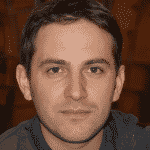 Harold joined our team as a reporter while still studying, a job that suited him perfectly as he always prefers working on the stock analysis. He has a passion for new technologies, economics, finance, and is always keen to learn more about the ever-changing world of journalism. Harold also likes to explore new things in his free time.