US-China Trade Talks In A Stalemate: Asian Shares Fall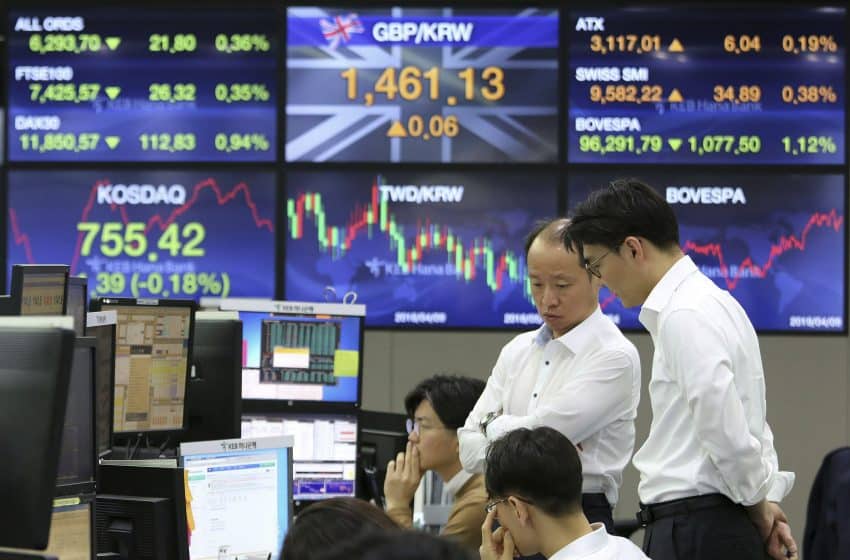 The talks between the US and China that were held in Washington this weekend ended with no deal in sight between the two countries. Due to anxiety in the markets, the yuan lost for the sixth consecutive day. The Asian stocks especially Chinese stocks fell as there was no deal.
In the market
Stocks:
Asia-Pacific's broadest index, the MSCI fell by 0.5% which was its lowest in 8 weeks. Japan's Nikkei was down by 1% and reached its lowest since Mar 28. The Shanghai Composite shed by 1.6% and the CSI 300 which is the blue-chip index was down by 1.9%. The E-mini futures of the S&P 500 was down by 1%.
Treasuries:
The yield of the US 10-year long-term Treasury note fell by 2.437% as it is thought of as a safe be especially with the possibility of the trade war continuing and the global growth being affected.
Currencies:
The Chinese Yuan which fell its lowest was down to 6.88 for a dollar. The yen was also down by 0.2% and was at 109.75. Against a basket of currencies, the dollar was at 97.302, and the euro remained unchanged at $1.1233 for a dollar. Analysts believe that the Asian currencies will be under duress if the trade talks don't progress. The digital currencies made some good gains with the Bitcoin making a jump of 10% and ending with $7069.76 a rise of 1.4%.
Commodities:
The US crude prices were down by 0.1% and were at $61.62 for a barrel, and Brent gained 0.3% and was at $70.81. The Spot gold was at $1,283.61 for an ounce a rise of 0.1%.
Investors are wary of retaliation by China on the Trump administrations imposition of tariff hikes on $250 billion of Chinese goods. President Trump and his officials accused China of backtracking on its earlier commitments. In an interview, the economic advisor in White House Larry Kudlow said that China will now have to agree to stronger provisions if the deal has to be made and also said that until then tariffs would continue. He said that there is a possibility of both the country presidents meeting in the G20 summit in June to discuss further.
The market is watching on whether the US will also impose taxes on the $325 billion on imports from China, the auto tariffs and the way China is going to retaliate to the situation. Based on the outcome of these scenarios, the market will react accordingly.  
Harvey is the FinanceWhile's passionate news writer. Before joining our team, he was a freelance writer and had written a number of articles related to finance and economics for foremost publications and news sites. He is an avid traveler. In leisure, he loves to travel and explore new places.