Etihad Airlines Wants Non-Binding Minority Stakes
Etihad Airways which owns 24% of Jet Airways is open for a minority stake of the once largest Indian Air carrier. The bid comes with a lot of conditions to the lenders of Jet Airways and is also non-binding as per sources aware of this matter. In a recent development, Etihad Airways has indicated that it will not invest more than Rs 1700 crores and has also asked for one-time settlement from Jet's lenders. There is no mention of a proper commitment on how the Indian carriers massive dues will be cleared. Moreover, the amount of money they are ready to invest is only a small part of what Jet needs to resume operations.
Apart from Etihad, National Investment and Infrastructure Fund NIIF, Indigo and TPG had put forward their Expressions of Interests for the bidding, but have not submitted their bids for a stake in Jet. The deadline for submission of bids ended on 10th May. So that leaves only the Abu Dhabi carrier in the race. Sources also said that that Etihad is unable to find partners and hence lenders will have to contend with not getting their complete dues. Another speculation is that the NIIF could work with Etihad so that they get to control Jet.
Etihad's conditional bid
The conditional and non-binding bid made by the Abu Dhabi carrier includes a very crucial one for the lenders as it wants a commitment for more loans once it invests. That essentially means more risk for the banks as they are already not finding ways to recover their earlier loans. Also, it was to be exempted from the open offer due to a change in ownership of Jet. All these terms come from the fact that Etihad has been unsuccessful when it comes to investing their money in foreign airlines. Some examples are the bankruptcy filed by Alitalia an Italian Carrier, and the recent Air Berlin insolvency has burned the fingers of Etihad, and thus they are wary. But having said that many experts believe that the Indian market remains the best best for them as it is the fastest and the biggest market. A leading consultant said, "India remains a lucrative market for Etihad Airways as it is one of the biggest and fastest growing markets for Middle-Eastern carriers."
But the bid for a minority stake at Jet will be successful only if Etihad can find a partner who can invest the money as the company itself is facing a financial crisis.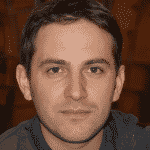 Harold joined our team as a reporter while still studying, a job that suited him perfectly as he always prefers working on the stock analysis. He has a passion for new technologies, economics, finance, and is always keen to learn more about the ever-changing world of journalism. Harold also likes to explore new things in his free time.