U.S. Entrepreneur-John McAfee to Lead 2020 Presidential Campaign after Alleged IRS Indictment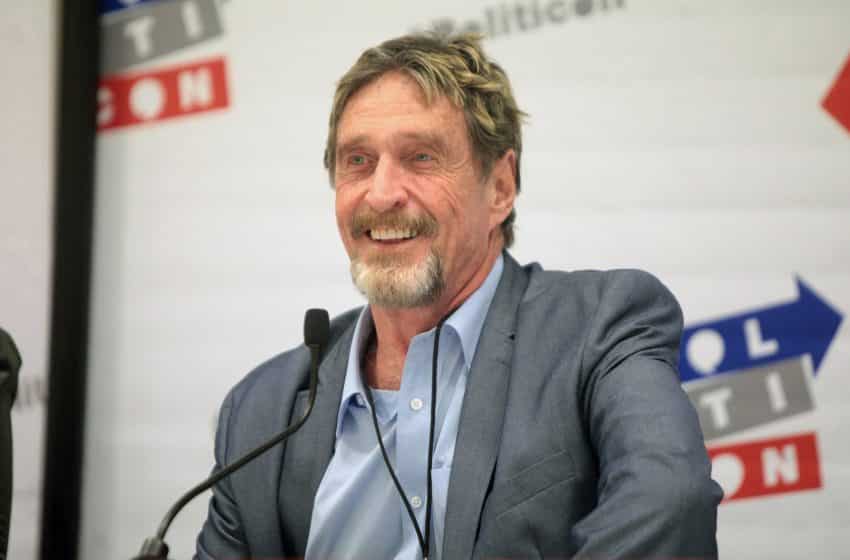 John McAfee – the U.S. entrepreneur and sequential cryptocurrency advocate has fled the nation to direct his 2020 presidential campaign. He expressed this in a video statement. John claims he has been prosecuted by U.S. tax specialists and plans to run his own campaign from a boat through international waters.
The disputed crypto network figure, who intends to keep running for leader of the U.S. by the next year, said he had discovered that a fantastic jury had been gathered against him by the Internal Revenue Service (IRS).
While he said he didn't know the correct idea of the charges against him, McAfee included he had not made good on paid taxes since the past eight years.
He said in the first of a few video web journals uploaded on Twitter recently that I have made no mystery of it; I have not filed returns. He further added that the IRS had met a stupendous jury in Tennessee to charge me, my better half and four of my campaign specialists with unspecified IRS violations of a felonious sort.
McAfee was talking from a boat from an unknown area, allegedly in worldwide waters, from where he said he would direct the presidential crusade using proxies on U.S. region.
The tech tycoon has become well known as a candid supporter of cryptocurrency lately. Maybe most infamously, he openly bet I will eat my d**k on national TV if the cost of Bitcoin (BTC) did not surpass $1 million by 2020.
That specific bet has stretched out past social media life, with even a committed following site seeming to keep crowds aware of how likely it is McAfee would need to finish on his word.
Different exercises have been less fruitful. A year ago, McAfee supported purportedly unshakable Bitcoin wallet Bitfi, likewise betting the online network nobody could bargain it. Click here for more details on the Best Bitcoin Wallet of 2020.
When somebody obviously did, an online networking fight followed before Bitfi eventually pulled back its security claims.
Harvey is the FinanceWhile's passionate news writer. Before joining our team, he was a freelance writer and had written a number of articles related to finance and economics for foremost publications and news sites. He is an avid traveler. In leisure, he loves to travel and explore new places.