Global Stocks plunge over US Shutdown and Trade Concerns
Global stocks have taken a hit as worries mounted over the ongoing US governmental shutdown, slowing down of the global economy and the rising concerns of a trade war between the US and China. A decline was also seen in US dollar and global oil prices. Despite the rise in US Treasury yields the experts have painted a grim picture as there is an apparent shortage of any fresh economic incentives due to a stretched shutdown of the US government as the Congress has failed to come to a common ground with President Trump's demands of funds to build the border wall with Mexico to stop illegal immigrants. This was one of Trump's primary campaign promise.
No rise was seen in the prices of the US dollar as the investor sentiment remained low. A slide was also seen in Yen after the Bank of Japan gave a flat forecast in addition to still maintaining the stimulus program.
The global economy will not see any clear direction unless the growing trade tensions and conflicts, US governmental shutdown and an apparent slowdown in the global economies are evened out. Three main indexes on Wall Street dipped into the negative territory amid some hope and support shown by positive financial reports put by Procter & Gamble, IBM and even Comcast Corporation. They were not able to steer the investor sentiment in a positive direction as due to the cloud of uncertainty over US politics. If the conditions continue and span the entire quarter, it is possible that the US will record a completely zero growth. This will be another blow for the investors.
Dow Jones Industrial Average lost 74.9 points, S&P fell 18.54 points while the Nasdaq Composite tumbled 62.11 points. The scene in European markets was not very different as the luxury brand names like Burberry and even Ingenico posted weak results leading to a fall in investor confidence. Investors stand hopefully on China based on the fact that increased stimulus will push its economy and even out differences between US and China leading to significant progress on trade talks between the two who are at the brink of a trade war. President Trump has however declined to ease his stand and has reiterated that China will have to make concrete structural reforms in the manner it manages intellectual property, in order to bag a trade deal.
Dollar index saw a fall of 0.25 percent while the Euro saw a fall of 0.27 percent.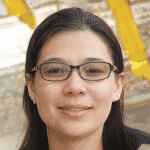 Paula has recently joined the family of FinanceWhile News. She holds a master degree in Economics and holds vast experience in dealing with different types of content for print as well as digital media. When Paula is off work, you will find her engrossed in books and music.