Sessia Leverages Blockchain Technology To Empower Businesses To Connect With Customers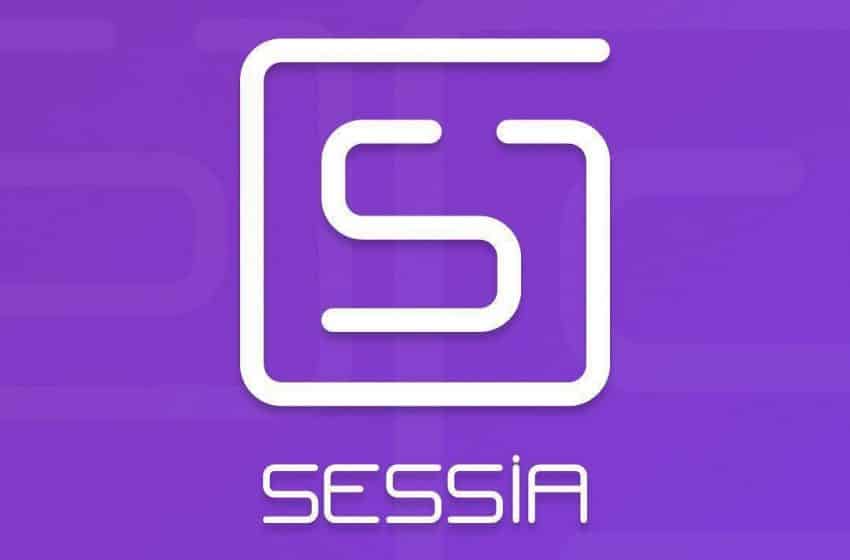 New York-based Sessia, a unique software solution that combines e-commerce and social media, is set to help more businesses establish direct contact with customers as well as remove all intermediaries between company and consumer. The platform achieves this through the use of blockchain technology and a lucrative cashbacks system.
"Operating a business on blockchain opens up new opportunities for advertising campaigns and produces better outcomes than conventional promotional methods. We have developed Sessia as a social marketplace on blockchain with a unique rewards system through which people can independently choose goods and services based on their friends' recommendations," says Narek Sirakanyan, Founder and President of Sessia.
He explains that Sessia users get rewards for their friends' purchases based on recommendations that are automatically published in their Feed. This approach motivates the customer to recommend a specific brand to a maximum number of friends, increasing brand awareness, customer loyalty, and profits. Sirakanyan notes that the Sessia ecosystem uses its own form of digital currency, called 'Kicks,' which can either be exchanged for real money or be used to purchase goods and services from over 250 merchants within the app. Sessia is also currently being traded on two of the top cryptocurrency exchanges; namely, Bitforex and Coineal.
As noted in the company's website, Sessia offers a totally new approach to online and social media marketing. In a highly competitive marketplace, businesses are forced to employ advertising companies to increase their market share. However, the outcome is often unpredictable—and for Small and Medium Enterprises (SMEs), the costs associated with online marketing are too high. Sessia offers a free solution to these problems by providing businesses an excellent opportunity to drastically decrease their marketing costs and redirect their advertising budget to establish more genuine connections with consumers. Due to the absence of advertising costs, companies can redirect their investments into increasing their cashbacks and rewards to retain loyal clients and attract new customers.
Similarly, Sessia for Business is an innovative blockchain-based software solution that is free for businesses to employ. Its major functional elements include SessiaLoyalty, SessiaMarket, SessiaPay, SessiaSMM, SessiaCRM, and SessiaLogistics. With Sessia, businesses can launch their online stores quickly and easily, set up loyalty programs, provide technical support, and closely track turnover dynamics as well as customer activity.
Sessia is also the first blockchain-based cashback system that effectively protects personal data and payments. It features an advanced reporting system that enables business owners to monitor their customer base and operations in real-time and it also has an advanced smart scanner that lets companies register customers in their loyalty program, awarding them cashbacks for purchases in under a second. Interested parties may visit the official Sessia YouTube Channel to learn more. The Sessia app is also free-to-download from both the Apple App Store and Google Playstore.
A current Sessia for Business user and Chief of the COFFEECELL café program, Mikhail Vasin, says, "Integration with Sessia has become a true revolution for us. New client registration and awarding of cashbacks takes mere seconds with the smart scanner. All we need to do is scan the client's receipt, then scan the QR-code in Sessia. We are now registering hundreds of clients in our loyalty program daily."
Another Sessia user, Ravshan Mukhamaddiev, said, "I first saw Sessia on a friend's phone when we were sitting in a coffee shop. Before we left, he handed his phone to the waiter, who scanned the QR code. "Here's the cashback," he said, "lightning-fast, as always." I was curious, and downloaded and installed Sessia at once. Now, when I go to a café, salon, or place an order with a participating store, I always use Sessia to get instant cashbacks and kickbacks."
Sessia is becoming more and more popular for both users and businesses due to its attractive rewards system and cost-efficient marketing tools. In New York alone, the company has over one hundred local business partners. Furthermore, Sessia aims to attract more users and businesses all across the United States over the next few months. US businesses are invited to contact Sessia in New York to learn more.
"Sessia is mainly focused on providing business solutions while catering to the social needs of its regular users. We have designed the app in a way that companies can use it as a platform to advertise their goods and services while giving users attractive deals, cashbacks, and rewards programs—and satisfying their need to interact with friends and followers, all at the same time," Narek Sirakanyan said.
Complete details can be found on the company's website. Interested parties may also connect with Sessia through their official social media pages to stay up to date with their latest news and important announcements.
Harvey is the FinanceWhile's passionate news writer. Before joining our team, he was a freelance writer and had written a number of articles related to finance and economics for foremost publications and news sites. He is an avid traveler. In leisure, he loves to travel and explore new places.