Otonomo Partners with Microsoft to Expand Its Automotive Data-Sharing Platform
Leading data service platform for automobiles, Otonomo has declared that they are collaborating with Microsoft. Both the partners will be building services for the connected automobile platform on Microsoft Azure.
After this, Otonomo's data services can be used by OEMs and experience next-generation driving with built-in secure data privacy.
Otonomo was founded in 2015. It is a dedicated platform for car data services for connected cars. With this data service, providers develop innovative services for connected vehicles. Otonomo works with car manufacturers and helps them with cleansed, enhanced, secured, and normalized car data. It also maintains the secrecy of the consumer while providing data to the third-party developer.
Otonomo has so far partnered with twelve industries and provides them with services like media measurement, predictive maintenance, usage-based insurance, mapping, on-request fueling, parking, emergency response, in-vehicle package sending, etc.
After the alliance with Microsoft, OEMs can directly use the Microsoft platform for the connected vehicles. So that connected cars data can be easily fed into the existing ecosystem of Otonomo. Thus, they can achieve a quick related car service.
Otonomo passes the car data to the third party for further innovation. In such a case, anonymity plays a significant part. Failing to maintain data privacy will hamper the confidence of the consumer and can lead to legal complications.
Chief commercial officer of Otonomo, Asaf Weisbrot said automakers across the globe are looking for scalable and practical ways for car innovation. Their partnership with Microsoft will help them to deliver high demand and new services to customers faster than before. The cloud service of Microsoft will help them to ingest heavy high volume of user data from the connected cars. Otonomo reshapes the related car data for multiple usages, dynamically anonymizes these data for services.
The consent management hub of the platform provides the driver with a simple process to grant or cancel permission for a specific service that needs personal automotive data. The Dynamic Atomization technique of the platform protects the driver's privacy.
As per Tara Prakriya, the general executive of Mobility and Connected Vehicle of Microsoft, the car manufacturers will benefit from the partnership as it leads to easy data sharing and value creation.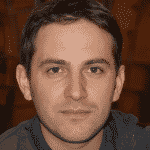 Harold joined our team as a reporter while still studying, a job that suited him perfectly as he always prefers working on the stock analysis. He has a passion for new technologies, economics, finance, and is always keen to learn more about the ever-changing world of journalism. Harold also likes to explore new things in his free time.