Microsoft Could Get Bigger Than Amazon, Google and Apple
Around a quarter of a century ago, Microsoft had emerged as the undisputed giant of the tech industry, but at the turn of the millennium, many new rivals merged which eventually took away its crown. While it still remained one of the world largest tech companies, there was no doubt that its status as the king of the proverbial tech jungle was lost to companies like Amazon, Google, and Apple. However, over the last half a decade or so, the company has staged a remarkable turnaround, and Microsoft is again a company not to be taken lightly.
According to a report in a leading financial magazine, the company could become bigger than all its rivals in the tech space, and although that might sound unlikely at this point, the arguments are compelling. For instance, Microsoft briefly touched $1 trillion in valuation recently, and although it could not hold on to that valuation for long, it is nonetheless a promising sign. Over the past two decades or so, two of the biggest sources of income and profits for Microsoft have been Windows and Office. The fact that it continues to be so is a clear indication that the company has locked up a hugely important part of the tech ecosystem. More importantly, both those products continue to be hugely popular with corporate clients as well as with individual users, and there lies the importance of the products.
However, the company has come up by leaps and bounds across a range of industries. Its foothold over the gaming industry is considerable through its XBOX gaming console and the games that it creates. Additionally, it has got a toehold in social media through LinkedIn, but perhaps the most important project that Microsoft has embarked on over the past few years is its cloud computing product named Azure. It is the next battleground in big tech, and while Amazon remains the leader with its Amazon Web Services, Azure is growing at an impressive pace. If the growth patterns continue, then there is no reason why Microsoft can't leapfrog all other tech giants.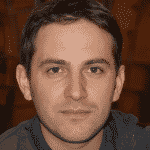 Harold joined our team as a reporter while still studying, a job that suited him perfectly as he always prefers working on the stock analysis. He has a passion for new technologies, economics, finance, and is always keen to learn more about the ever-changing world of journalism. Harold also likes to explore new things in his free time.