India is turning a lab for US companies
Experts at the ICCR-Houston India Conference have expressed that India has become a laboratory for the American businesses not only for making their presence but also to completely reinvent their whole setups in disruptive technology and maintain sustainability. Panelists have also emphasized that the opportunities for growth in economic ties between India and US are immeasurable and also an investment in many emerging industries like e-commerce, digital payments, and other start-ups can also give a great push to businesses on both sides.
The event was held under the theme "Make in India-The Inside Story" in Texas last week. Many senior officials from both the sides had participated in the same. Principal Economic Adviser in the Ministry of Finance for India, Sanjeev Sanyal stated that India has strong economic basics and the real challenge lies in the effort to push it to greater heights. He gave a call to build Indian economy on innovation and the rule of law.
The progress in the business sentiment and the bilateral ties were also highlighted. Air Vice Marshal (retd) Arjun Subramanian who is an Air Vice Marshal (retd) has said that there has been an apparent shift in the stability of Indian economy at least in terms of security as the nation has developed to a proactive society from being a reactive one.
The contribution of Indian diaspora was also stated which has over time build itself and has become a vital mass in the US. They will further cement the relations between the two countries.
The event which was for one day had been sponsored by the Consulate General of India, Houston, Economic Diplomacy Division, Ministry of External Affairs, Government of India and the Indian Council for Cultural Relations.
Jiten Agarwal who was the Chair of the Conference and also the CEO Expedia mentioned that there had been a growth in deals which have occurred between both nations due to increased networking which takes place during the conferences ever since its inception in 2017. He also mentioned the shipments of petroleum and LPG from Texas.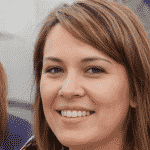 Victoria has recently joined our team as a content officer. She has written a number of news articles in a different niche such as Stock market, Emerging technologies, Economics, and various analysis. She has 10+ years of experience in writing and has interviewed multiple personalities of various backgrounds. She also loves to write books on personal finance.