How Can I Select A Trusted Broker For Forex Trading?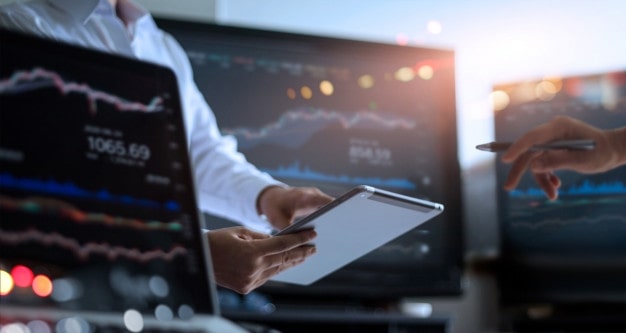 The most significant part of forex trading is choosing the right broker. Despite having excellent trading strategies, and fine trading capital, the forex trading can still fail if the forex broker is not up to the standards. Find out the factors that you need to take into careful consideration while choosing the forex broker.
Factors to consider for choosing trustworthy broker for forex trading:
1. Check your needs first
Assess your trading needs before venturing out to select the forex broker. Here are some of the pointers:
Do you seek to take part in a lot of day trading or not?

Do you seek to

trade

with smaller moves or make significant trading moves?
If you take part in a lot of day trading and make small trading moves, then consider selecting an ECN forex broker. Make the payment of the commission of trades and ensure that the spreads are tight when forex trading with smaller moves. However, there are other alternatives too apart from ECN forex brokers. Choose an account and a forex broker that suits your capital. The various forex brokers offer different modes of withdrawing and depositing funds into the account. Make sure that the forex broker aligns with your trading preferences.
2. Check everything that the broker is offering
Jot down your trading preferences and then check out everything that the forex broker has on offer. Here are a few pointers on what factors to check for regarding the broker's offers.
If you want to take part in day trading, then make sure that the online forex broker is available for direct interaction. Do not choose a forex broker with a trading desk, as that wastes precious time and trading opportunities when it comes to day trading.

Make sure that the online forex broker complies with the official financial regulations of the country. Check if the broker adheres to the regulations of the US, Canada, the UK, Australia, New Zealand, and Japan for secure trading in the forex market.

Place a demand for competitive spreads if you are a day trader.

Find a forex broker who is always available at any hour of need. If you find a few brokers who seem almost equally interesting, then open demo accounts with all of them. Take note of the response and skill of the broker and then select accordingly.
3. Check the reviews
If you are doing thorough research about different forex brokers, then make sure that you read the online reviews. Make sure that you read reviews only from credible sources of information. Do not visit phony websites and make decisions based on fake reviews. Several traders tend to incur heavy losses after choosing online forex brokers based on fishy positive reviews. Look up the reviews on authentic websites and forums and be careful while choosing the forex brokers. Conduct demo trading at the forex market before taking part in live trading through the broker.
4. Check the broker personally
By now, you must have narrowed down on a small list of potential forex brokers. But there is too much information still left to be processed and false information to be filtered out, so take your time before making a final decision. Run a test on every forex broker that you have selected. Here is what you have to do:
Open a demo trading account with every forex broker on your list. Take note of the market conditions. Place your orders and check if the orders are being executed in an instant. The platform should be stable, and the spreads tight.
Run the demo test for a few weeks to see if it works well consistently. Now open a live trading account with a portion of your capital to conduct trading through the forex brokers. Test out the forex brokers with live trading as well, to take note of the customer service and response. Initiate withdrawals, too, despite the cost, as it is important to assess the ease of withdrawal. Select the broker who fairs in every test with flying colors most affordably.
5. Avoid the bonuses and schemes
The bonus offers may seem attractive, but then most of the forex brokers who offer bonus offers and schemes turn out to be phony in the end. There is nothing available for free, and what you get as the offer will be deducted as hidden charges or extra costs. To avoid falling prey to such tactics, send an email to the forex broker, clearly stating that you do not want any such offer. Agree to trade only after the forex broker acknowledges your condition.
Do thorough research before choosing the right from the top forex brokers. Consider every factor carefully and take your time with the demo trading and testing before finally settling on the right forex broker.
Harvey is the FinanceWhile's passionate news writer. Before joining our team, he was a freelance writer and had written a number of articles related to finance and economics for foremost publications and news sites. He is an avid traveler. In leisure, he loves to travel and explore new places.