All You Need to Know About Blockchain Casinos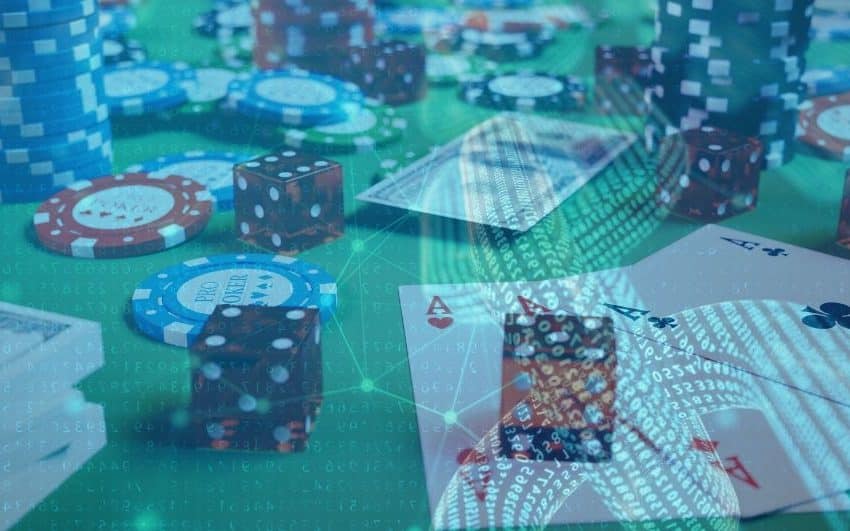 Are blockchain casinos different from crypto casinos? How to find the difference between a Bitcoin Casino and a Blockchain casino if the answer is in the affirmative? The new-age online poker players or gamblers in general, face this concern.
While the underlying difference is the fact that not all crypto casinos or Bitcoin casinos employ blockchain technology. While the blockchain-based casinos have the option of cryptocurrency transactions, nevertheless, blockchain casinos are not limited to cryptocurrencies. Find more details to discern a real blockchain casino from a Bitcoin casino in this post.
Introduction
Online casinos were introduced in 1996. However, it was not until the mid-2000s that online casinos gained recognition or acceptance. And, it was only during the last decade, online casinos became popular. The use of cryptocurrencies as one of the modes of payments may be one of the reasons for its popularity.
The rise of crypto casinos
As the name suggests, crypto casinos use cryptocurrency like Bitcoin, Ethereum, Litecoin, among others for online casino transactions. While Bitcoin casinos use only Bitcoins as the preferred crypto, there are hybrid online casinos as well that use a combination of fiat currencies and other cryptos for transactions.
While cryptocurrencies are a facet of blockchain technology, it was the incorporation of blockchain in the maintenance, management, and execution of the live casinos that revolutionized the online casino industry.
Real blockchain casinos
Blockchain technology is not confined to cryptocurrencies. Blockchain casinos are thus, far more complex and better than the regular crypto or Bitcoin casinos. While blockchain technology is a culmination of smart contracts, immutability, encrypted transaction; blockchain casinos provide players with the utmost transparency.
Crypto casino vs blockchain casino
Crypto casinos not necessarily implement blockchain technology. In fact, the core of crypto casinos involves the convenience of making payments or casino transactions using cryptocurrencies. While Bitcoin casinos favor Bitcoin transactions, the hybrid casinos have the option of transacting using both cryptos and fiat currency.
Blockchain casinos, on the other hand, provide a lot more benefits to players. According to CasinoNewsZ, whether it is the safety with improved transparency or faster payments backed by smart contracts, blockchain is changing the casino industry for the better.
Why blockchain casinos are becoming so popular?
Automated security is the plus side of blockchain technology, which is decentralized in nature. As a decentralized network, blockchain technology provides no scope for hampering or manipulating the blockchain system. When this extends to the real blockchain casinos, it benefits not just the players but also the casinos.
Right from the increased security of player information to secure deposits and withdrawals that are highly encrypted, blockchain casinos also enable player anonymity.
The blockchain casinos have reduced costs when compared to the conventional online casinos, as they operate on a decentralized platform. Thus, players can enjoy very low house edge games along with decentralized games at the blockchain casinos.
How blockchain is changing the casino industry?
Blockchain is a public ledger that holds permanent and verified records that cannot be tampered, manipulated, or overwritten. Thus, bringing in transparency and enhancing the trust factor. Moreover, the provably fair games in blockchain casinos include the RNG or random number generator encoded in the blockchain network. Thus, making all games provably fair.
Smart contracts enabled via Ethereum blockchain support instant-play games and faster payouts. In fact, smart contracts make blockchain casinos more popular than both Bitcoin-only and online casinos.
Blockchain technology, in general, is changing the casino industry for the better. While casinos incorporating the decentralized blockchain network are more secure and safe for players, they also enable faster, automated payouts.
Conclusion
Blockchain, as an immutable or tamper-proof, decentralized network is the future of both online gaming and the casino landscape. Real blockchain casinos will thus, incorporate blockchain systems in auditing, monitoring, and recording the casino operations, games, and transactions.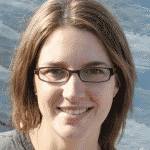 Lisa holds a degree in Mass Communications. Lisa has provided her services independently and through the online platform and likes to write on ETF related news articles. Her educational background has given her a broad base from which to approach many topics. Apart from writing you can see Lisa keeping herself busy with gardening.