Global Cannabis Join Hands With Inteligenta to Develop Medical Cannabis Technology
Global Cannabis Applications Corporation (GCAC) has joined hands with Israel-based Inteligenta to develop a cannabis-based pharmaceutical technology. The new product will be incorporated within Malta or Cyprus as a joint venture. As per the agreement, the new medical technology will infuse GCAC's Citizen Green Patient Care Solution and biometric data register of Inteligenta to launch a delivery and monitoring system.
The $30,000,000 worth project is split 51-49% between GCAC and Inteligenta, respectively. Notably, GCAC will fund $1,500,000 into the joint venture over six months as a secured debt to achieve a specific target set out over the next year. Regarding the venture, Brad Moore, CEO of GCAC, stated that the partnership is aimed at creating a fully scalable data aggregation model using advanced technologies.
"We believe it's a true embodiment of the term Cannabis 3.0. The technology solution will have no limitations where it can be used, can meet any global regulatory requirements and used by all cannabis industry participants in the value proposition chain," he added further.
The new and advanced technology will carter feedback from Inteligenta's biometric user and inputs from the Prescriptii mobile apps. The data will then be processed and stored by GCAC's Israeli built algorithm and blockchain. The database will be designed to capture up to 76,000 user feedback data points for every gram of medical cannabis consumed. It will be a unique and first of its kind of monitoring system that will determine product efficiency for symptom treatment.
States Nadav Segal, CEO of Inteligenta, stated that the biometric watch is well-equipped to address nine data points every ten seconds. With the help of GCAC's AI, the product will store "processed data on an immutable blockchain is an incredible opportunity for both companies, the cannabis industry, shareholders, and most importantly, patients themselves."
Global Cannabis Applications Corp. is a well-known global company that develops innovative data technologies for delivering medical hemp. Its Citizen Green project is the first platform to introduce end-to-end medical cannabis data solutions. GCAC uses mobile applications, AI, smart databases, blockchain, and digital reward tokens to strengthen its clinical research.
As per the joint venture, both firms will work to produce a wide range of products and services for the cannabis industry. It will also manage a directory of raw user data and processed outputs for various service providers ranging from retail product suppliers to large corporations.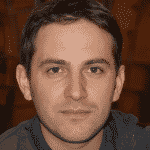 Harold joined our team as a reporter while still studying, a job that suited him perfectly as he always prefers working on the stock analysis. He has a passion for new technologies, economics, finance, and is always keen to learn more about the ever-changing world of journalism. Harold also likes to explore new things in his free time.