Fintech Company Suvidhaa Set to Launch Its Own E-Commerce Marketplace Suvideals
The Fintech industry has grown by leaps and bounds over the past five years or so. While the United States, China, and the United Kingdom remain the leaders in this regard, India has not done too badly either. A handful of Fintech firms have developed, which have managed to corner a part of the ever-growing market in Asia's second-biggest economy. One such Fintech firm is Suvidhaa, which is backed by the Shapoorji Pallonji Group and over the years it has generated impressive growth. In a new development, it has emerged that the Fintech firm is now about to enter the e-commerce industry with its latest offering known as Suvideals. The e-commerce business in question is not going to be like the generic online retail websites, but it is going to focus on a niche service.
The marketplace is going to offer its users the opportunity to buy products in clearance sales that are going to be exclusively available on Suvideals. The company has already tested the platform and will be offering its users the opportunity to buy one branded product a day. The sale will last for as long as the product is available. Paresh Rajde, who had founded Suvidhaa Infoserve back in 2007, stated, "We plan to offer single branded products per day to the customer." It is a novel new approach from Suvidhaa and one that could help the company substantially in creating a compelling e-commerce offering.
Suvidhaa primarily helps its users in paying their utility bills and in 2018, it had bought a 5% stake in the online marketplace Infibeam. The company is now going to replace Infibeam.com with its new offering Suvideals. Because Suvidhaa has managed to garner 45 million users already, it has a captive user base within which it can start promoting its e-commerce offering. The one deal per day idea is a new one in India and the only other company which is involved in this space is the American company Woot. It proved to be hugely popular and in 2010, it was taken over by e-commerce behemoth Amazon. As much as 8% to 10% of inventory is often w3asted and hence, it could prove to be a huge gro0wth opportunity for Suvidhaa in the long run.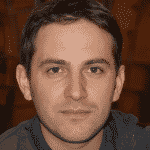 Harold joined our team as a reporter while still studying, a job that suited him perfectly as he always prefers working on the stock analysis. He has a passion for new technologies, economics, finance, and is always keen to learn more about the ever-changing world of journalism. Harold also likes to explore new things in his free time.