Dogecoin: An Ultimate Guide for Beginners!
Overview
Dogecoin uses distributed blockchain technology as a secure digital ledger, executes and stores the transactions using a decentralized system. Before becoming famous, Dogecoin was used as a tipping coin by its vibrant community to the users who created unique content, also used as a form of payment for purchases. Moreover, there is no cap on Dogecoins mining, implying that Dogecoin by design is a highly inflationary asset. In this article, we'll discuss Dogecoin and its various features.
What is Dogecoin?
Dogecoin was founded by Billy Marcus and Jackson Palmer in 2013, and it was initially started as a popular meme using Shiba Inu dog, borrowed from a puppet show. In due course of time, it had developed a vast and vibrant crypto community. Dogecoin has been used for good causes and charitable donations. With its astounding success, it has gained value and has grown 5000% in the year 2021. 
History of Dogecoin
In 2013, its founder Billy Markus started as a practical joke using a dog Meme, and it was circulated in the mainstream media. It had no actual use, even though people used it as a tipping coin on social media. When it became popular, the coin was accepted as a cryptocurrency in crypto exchanges that enabled open-source, peer-to-peer transactions on a decentralized network system. Later, it developed a fan base. Today, the price stands at $0.43, making it the best crypto performer by market cap.
Working of Dogecoin: Technology Behind It!
All cryptocurrencies are based on blockchain technology; blockchain is a massive digital database, often referred to as a distributed ledger that stores the information of the transactions. Dogecoin uses blockchain technology, and every transaction carried out with Dogecoin is stored on the blockchain of Dogecoin. Moreover, blockchain information is not stored in a particular place; instead, it is stored in thousands of computers referred to as nodes. This is why blockchain is known as decentralized network systems, and they do not operate on a centralized server.
Is Dogecoin Secure?
Since its launch, Dogecoin has had several security problems. In 2014 December, Dogewallet (Dogecoin's wallet ) was hacked, and the hackers took 21 million coins worth $12,000. The community of Dogecoin raised $13,000 to pay back the users who lost their money. Further, when the coin was first launched, it had a risk of 51% attack. To stop this attack, the developers of Dogecoin have created a merged mining operation in 2014 with Litecoin, where both the coins can be combined, making both the networks highly secure.
How to Buy Dogecoin?
The user can buy Dogecoin through a cryptocurrency exchange like Kraken or Binance. These exchanges would like their customers to register an account and fund their account with US dollars or cryptocurrencies. Also, few online brokers allow the users to buy Dogecoin and other assets like mutual funds, bonds, and stocks. Even though they do not offer several cryptocurrencies, Dogecoin is available with all brokers.
Should You Buy Dogecoin? Is It a Good Investment?
Dogecoin does not have any market cap like Bitcoin, and millions of Dogecoins are released every day into the market. Further, it offers little incentive if the user holds the coin for the long term. The primary reason why the Bitcoin value is rising is that its market cap has been limited to 21 million coins that can be ever created. Due to the rise in the price of Dogecoin at the beginning of 2021, people who have purchased the coin for the short term have been rewarded; but extreme caution should be exercised if people are going in for long-term Cryptocurrency investment.
Future of Dogecoin 
Dogecoin had hit a record high price in 2021 when Elon Musk had shared his tweet, driving the coin price in online communities. As per experts, the price has gone up 91% after Elon musk's tweet that his favorite currency is Dogecoin. Currently, the price of Dogecoin indicates a 20,000% increase when compared with its last year's price. The experts predict the future of dogecoin for the coming years, with the help of that data profitable investments can be achieved. Even though the creators of Dogecoin have not made any changes since 2015, the cost of Dogecoin has been going up; this implies that Dogecoin is highly popular and it can compete with other well-known cryptocurrencies like Bitcoin and Ethereum.
Wrap Up
In conclusion, Dogecoin has become one of the most popular cryptocurrencies when compared with its peers. Further, it is easier and quicker for the miners to solve complicated mathematical problems. It is easy to complete and record the transaction; this is why Dogecoin has become more efficient in processing payments. Since its inception, its vibrant community has been using Dogecoins to donate money to charities, and it was used as a tipping coin to the content creators. In recent years, the Dogecoin community has become one of the largest and active communities in the cryptocurrency sector; it has offered support to several ventures and charitable endeavors.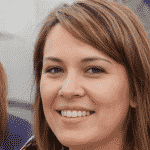 Victoria has recently joined our team as a content officer. She has written a number of news articles in a different niche such as Stock market, Emerging technologies, Economics, and various analysis. She has 10+ years of experience in writing and has interviewed multiple personalities of various backgrounds. She also loves to write books on personal finance.