Dell's First Earnings Report As Public Company: Beats Estimates
Dell published its first report as a public company and said that it beat the quarterly revenue estimates. On Thursday, it forecast the annual revenue to be also above the estimates due to demand for its network devices and servers.  
The Dell Earnings Report:
The shares of the public company have increased by more than 22% after it tied up with VMware and got into the public market on Dec 28. Dell, in its earning reports, said that the annual revenue for 2020 would be between $93 billion to $96 billion which is above the estimate of $94.11 billion provided by the analysts. The annual earnings per share are expected to be between $6.05 and $6.70 and are below the estimated value of $6.81. As per the report, most of its revenue was earned by the servers and networking with an increase of 14%. The group that deals with notebooks, tablets, desktop PC's which it calls as the Client Solution Group posted revenue of $5.3 billion with an increase of 4%.
The operating cost increased to $6.78 billion which is a 13.7% increase compared to last year. The net loss attributed to Dell was at $299 million.
Purchasing accounted for $167 million, and the company has totalled a revenue of $24 billion which is above the estimated value of $23.83 billion.
Dell CFO in an interview said, "I don't think the full year 2020 will be quite as strong from a year-over-year revenue growth perspective, but I do think that we will continue to improve profitability over the course of the year."
VMWare Earnings:
Dell also reported the earnings made by VMWare and said that the revenue was $2.6 billion for the quarter and $9.1 billion for the year. The fourth-quarter operating income was $782 million, and for the full year, it was $3 billion. The VMWare shares were up by 3%.  The profit estimates and fourth-quarter revenue was achieved due to the demand for its applications that enable cloud computing.
Analysts are optimistic about Dell and VMWare:
While Dell's competitor HP inc reported a fall in its quarterly revenues due to weak demand for printers and its PC's, Forrester analyst Glenn O'Donnell is confident that Dell and VMWare would do well in the near future. He said, "The companies have more than their share of critics, but both are executing well in ruthlessly competitive markets. Anyone who suggests these companies are dinosaurs- is just wrong."
Dell has started off well, and it is to be seen where they reach.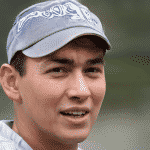 Melvin holds a degree in Mass Media & Journalism. Writing is his passion. Earlier he used to work as a freelancer and had an experience of writing multiple news articles for various news agencies. When he is not writing, you can find him engulfed in playing sports like golf or basketball.