China Pledges to Abolish Financial Sector Ownership Limits in 2020
The China Securities Regulatory Commission (CSRC) announced on Friday that the country would abolish ownership limits for foreign investors in its financial sector of 2020. The CSRC further indicated that the first rounds of applications for futures firms could begin as early as January, while funding management businesses would be able to apply from April 1st, and securities companies can file for 100% stakes starting December 1st next year. No further detail was provided by the agency.
The report, originally published by Shanghai Securities News, a website affiliated with the CSRC, also provides a definite timeline for asset managers across the globe who are already preparing to enter China's trillion-dollar worth retail fund market. China's offer is certainly tempting for some of the largest online brokerages in the U.S. who are on the verge of a bloody price war owing to eliminating trading commissions on stocks and options. Now, China still remains to be the last major market where traders can license make money. Also, the Chinese stock market is significantly cheaper compared to its U.S. counterpart.
CSRC, however, did not specifically mention whether managers could submit applications for mutual fund licenses starting in April or earlier. It also remains unclear whether the firsts of these licenses could be handed out as soon as April. An official statement, though, read,
CSRC will continue to implement China's opening-up measures, actively boost the opening up of China's capital markets. , it will continue to approve the establishment and change of control of fund firms and securities firms, in line with law and regulations.
The timing of China's announcement to remove foreign ownership caps on financial services firms could not have been better. It arrives at the climactic day when Chinese officials licenses in negotiations with U.S. representatives Washington, aiming to reach a trade truce between the world's two biggest economic superpowers. The announcement would definitely throw a tactical challenge to the U.S. president's continual efforts to limit the portfolio flows toward his geopolitical rival. Seemingly, as the U.S. is trying to convince Americans not to invest in China, President Xi Jinping is preparing to welcome them with open arms.
It's also worth noting here that with American organizations invading the space, Chinese securities firms will also put up a tough fight to defend their turf. In fact, this year's leading 19 underwriters on Chinese domestic IPOs, so far, are all mainland firms with Goldman Sachs Group Inc. being the highest-ranked foreign firm in the 20th place.
China, quite evidently, has stood up to its promises on opening the country's financial markets further. The recent announcement subtly signals the U.S. trade negotiators in Washington not to expect a comprehensive deal.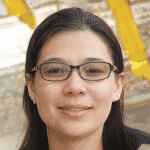 Paula has recently joined the family of FinanceWhile News. She holds a master degree in Economics and holds vast experience in dealing with different types of content for print as well as digital media. When Paula is off work, you will find her engrossed in books and music.