Cathay Pacific to Acquire Stake in Hong Kong Airline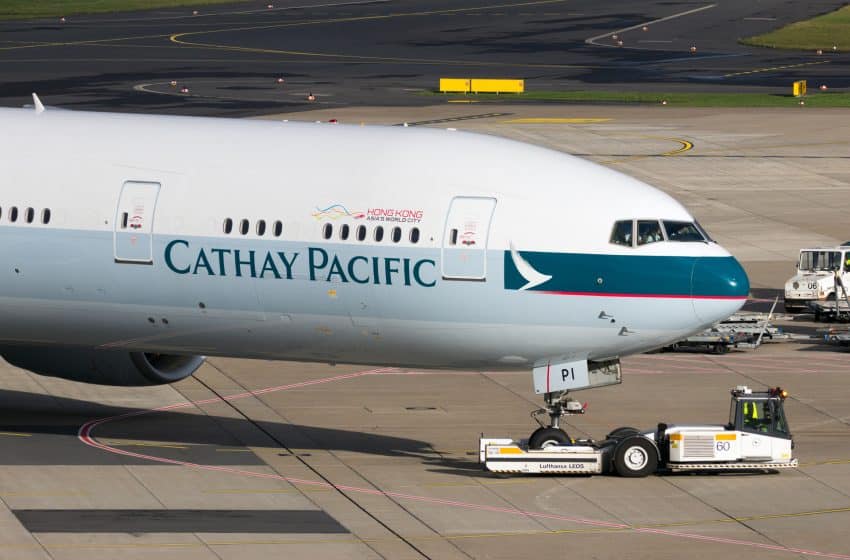 For decades, Cathay Pacific has been intimately linked with Hong Kong and has grown at a fair clip. In a recent development, it has emerged that the airline is currently in talks to acquire a significant stake in Hong Kong Express Airways Ltd, which is a budget airline. Hong Kong Airlines Ltd is owned by the Chinese giant HNA Group Limited, and at a time, when Cathay Pacific is trying to get into the budget airline business, this seems like a sensible acquisition. However, Cathay Pacific is not merely going to buy a tiny stake but a controlling stake, according to people who are close to the developments.
The fact that the airline is in talks has been actually confirmed. Since reports had already surfaced in the media, Cathay Pacific decided to acknowledge that they are in talks. Although, Hong Kong Airlines Ltd does have another smaller unit called Hong Kong Airlines Ltd, Cathay is not interested in it since they run on the same routes as Hong Kong's premier airline. According to analysts' estimates back in 2018, HK Express is valued at around $300 million and is going to be a major acquisition for Cathay Pacific.
The rationale behind the deal is quite straightforward as far as Cathay is concerned. Over the years, Cathay has struggled to compete against budget airlines that had been set up by its competitors in the region and the process lost ground to such airlines like Australia's Qantas and Singapore Airlines. The move to have a budget airline of its own is aimed at boosting revenues and cutting costs significantly. To that end, Cathay had also moved many of its routes from Cathay Pacific to Cathay Dragon, its domestic brand. The deal with HK Express, however, could prove to be the proverbial 'game changer' for Cathay. It is interesting to note that Cathay is currently in exclusive discussions with HK Express and perhaps it goes to show that they are extremely serious about the completion of this deal.
The airline's shares rose by 9% on Tuesday, but at the same time, it is necessary to point out that such a deal could also fall under the scrutiny of the anti-trust regulators and perhaps it might take some time before any deal could be ratified. Analysts have given mixed verdicts about the deal. While some have stated that there is not a lot of value in it since both airlines operated on the same routes, others have said that it gives Cathay Pacific access to a new set of customers altogether.
Harvey is the FinanceWhile's passionate news writer. Before joining our team, he was a freelance writer and had written a number of articles related to finance and economics for foremost publications and news sites. He is an avid traveler. In leisure, he loves to travel and explore new places.