Bulls Run Wild as Tesla Stocks Breaches the $2,000 Glass Ceiling
Tesla's stock on Thursday was like its SpaceX rocket going on a trip to outer space with a Tesla Roadster as cargo—it breached the glass ceiling of $2,000. The stock has ridden out the devastation of the COVID-19 pandemic in style and, since March of this year, has more than quadrupled to an amazing market value of $290 billion.
The company, which declared its second-quarter earnings on Wednesday, has the distinction of being the highest valued car company in the world. Sales are at a divergent from stock value, though. In 2019, about 90 million cars were sold across the globe, of which 367,000 was a Tesla. However, if you take the stock market values, then the picture is entirely different. Tesla is more than that of Toyota, Volkswagen, and Ford combined.
It is still not clear what has pushed the Tesla stock to such insane limits. The week began with the stock price at $1,680 and has now breached $2,000 without any significant policy announcements or developments at the company.
One school of thought believes that the week-long rally started with the announcement of a five-for-one stock split, which applies to stockholders for volumes held on Friday, August 21. But this is unlikely to be the cause of the bullish run for over a fortnight.
The spike in stock prices might well be the enthusiasm of investors for manufacturers of electric vehicles. Nikola, which is a competitor of Tesla, had an IPO in June. Less than two months later, the company is valued at a whopping $15 billion. Similarly, Li Auto, a Chinese electric car maker, had an IPO last month. The scheme was over-subscribed many times as the company raised $1 billion. Another rival of Tesla, Ravian, has raised $5 billion over the last two years entirely from private investors.
The stock price momentum of Tesla is likely to be replicated in sales too. Delivery of vehicles is expected to hit a high even though the Covid-19 related slowdown. Consumer demand is showing a positive upturn for Tesla vehicles both within the USA and internationally. According to a report on Buy Shares, Tesla accounted for about 82% of EV sales in the USA in the first half of this year. The surge has been led by the company's flagship Model 3.
Well-known stock analyst Wedbush Securities which had earlier correctly predicted Tesla stock value expects that the car-maker will tighten its hold on the important Chinese market this year – about 150,000 Tesla EVs will be delivered.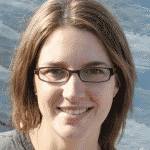 Lisa holds a degree in Mass Communications. Lisa has provided her services independently and through the online platform and likes to write on ETF related news articles. Her educational background has given her a broad base from which to approach many topics. Apart from writing you can see Lisa keeping herself busy with gardening.