BlockchainArmy's Chairman Erol User Speaks About Blockchain's Potential in 2020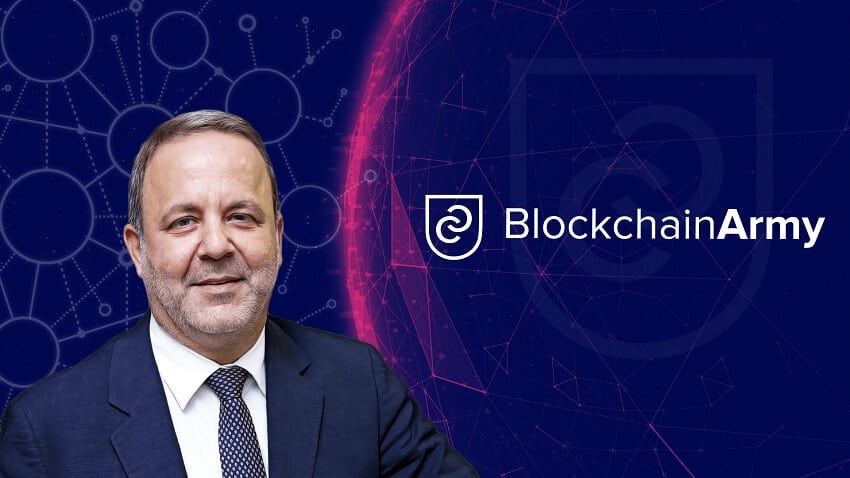 Blockchain is no more a passive term. Professionals, as well as laymen, know it well. From creating several new employment opportunities to giving rise to new skills, it has contributed manifold to the economy of the world. The blockchain revolution is inevitable in industries and governments alike yet requires a strategized adoption that can coax people to be more skilled and garner only the true benefits of the technology.
BlockchainArmy is one of the blockchain firms that look extremely bullish about the potential of blockchain. Following are some of the implementations that Erol User, blockchain consulting company BlockchainArmy's Chairman has emphasized over and are forecasted to be 2020's biggest:
Blockchain as a Service
Just like we could leverage software as a service through web-based applications, paid monthly or annually. Blockchain is projected to follow a similar model for 2020, known as BaaS or "Blockchain As A Service." Though it is a relatively new trend with startups and other enterprises taking shape with it as their core technology, Amazon has already successfully implemented this use case. The service would be cloud-based, which will allow users to build their digital products like smart contracts, decentralized apps, etc.
Federated Blockchain
Blockchain networks are segregated into three categories, Private, Federated or Hybrid, and Public. Federated Blockchain is one of the most prominent trends today. It is just an upgraded aspect of the primary blockchain model that makes it apt for several use cases. It can incorporate some different firms that control some pre-selected blockchain nodes that validate the block to facilitate the transactions. One feature that makes blockchain federation one of the top use cases is its customization capability.
Visibility of stablecoins
Cryptocurrencies such as bitcoins have high volatility. Stablecoins were invented to work around this volatility and have some stable values of the cryptocurrencies. Being at the forefront of the developing phase, stablecoins are expected to be one of the best-performing assets of 2020. One standing example of implementation of stablecoins is that of Facebook's "Libra" that is projected to be inaugurated in 2020 despite the authority resistance and absence of some powerful support members that were once a part of libra.org.
Blockchain for social networking
With almost 2.77 Billion users on social media this year, cryptocurrency introduction on social media can mark the beginning of the projected revolution. It is deemed to cater to the issues of infamous scandals, privacy infringements, data supervision, along with content pertinence. With blockchain on social media, the data sent on it can be kept untraceable and away from duplicacy even after it is deleted. Users will be able to keep it more securely conserving their ownership. Blockchain also exemplifies the fact that the mediator has zero power over the data and assets of its users, making it safer to use. Kisakisa.com is one example of firms implementing AI and Blockchain in internet media.
Interoperability and Blockchain Networks
The interoperability is the proficiency to share data and other information through different blockchain systems and networks. This simplifies the users to view and work with the data via blockchain networks. For instance, you can transfer your data across various blockchain network like Ethereum to another blockchain system. It is difficult to implement but can have enormous benefits if the challenges are aptly overcome.
Economy and Finance for Blockchain
77% of financial institutions will be a part of the blockchain network by 2020 as a system in-production or process.
Blockchain will enable banks to minimize a certain amount of bureaucracy and enable faster transactions without overhead costs with utmost privacy. Moreover, blockchain can even be implemented for launching fresh cryptocurrencies regulated and influenced by legislation. It will minimize the competitive edges of individual cryptocurrencies and have them gain control under their policies.
Blockchain Integration into Government Agencies
The government is particularly interested in the distributed ledger of blockchain to govern and control huge chunks of data with ease and security, which otherwise seems impossible. The blockchain application in these agencies for data management can enhance their productivity. Gartner predicted that the year 2022 would have at least over a billion users with data unintentionally stored on the blockchain. With national cryptocurrencies taking shape, it's almost impossible for governments to overlook the benefits of blockchain cryptocurrencies.
Blockchain and IoT
IoT market demands security. The centralized set-up of IoT is a primary reason for the theft susceptible nature of its networks. The public nature of blockchain will enable each participating party of the network to view the blocks as well as the transactions stocked and approve them. Users will retain private keys for governing transactions. Moreover, the decentralized nature of blockchain will remove all mediating authorities to approve transactions. Its security and immutability is another cherry on the top.
Blockchain with AI
IDC, The International Data Corporation, indicated spending of $57.6 billion on AI globally by 2020, with 51% of enterprises transitioning to AI and blockchain integration. Moreover, blockchain will enable better comprehension of AI, letting us determine the gist of machine learning. The Blockchain ledger can store all the data that undergo decision making in machine learning. AI is also capable of boosting the efficiency of blockchain relatively better than humans. Some prominent examples include Smart Computing Power, building Diverse Data Sets, Monetization of data, Protection of Data, Enabling AI Decision Making.
Demand for Blockchain Experts
Blockchain upsurge will need a more skilled and specifically aligned taskforce. Hence, creating new skills in the industry, blockchain technology will demand already skilled experts to take charge to make it a success. It will also add another curriculum to the education sector, with students taking up blockchain as their career paths. Even in the presence of these experts, it is expected that 2020 can see an exigency of human resources in the field. But efforts are being made by universities as well as colleges to meet this need. Companies are also inclined to leverage their existing capabilities by adding new training programs for blockchain networks.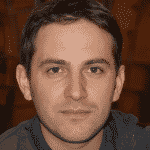 Harold joined our team as a reporter while still studying, a job that suited him perfectly as he always prefers working on the stock analysis. He has a passion for new technologies, economics, finance, and is always keen to learn more about the ever-changing world of journalism. Harold also likes to explore new things in his free time.