Banxso: Reliable Trading Platform with Unlimited Trading Prospects
Trading and investing have become significantly prevalent in the past few years. With new instruments like cryptocurrencies and NFTs emerging, traditional alternatives like stocks are experiencing growth too. 
Besides helping the financial market thrive, it has also globally promoted online trading and financial market calendar. These days, most traders and investors prefer online trading, and understandably so – it is quick, compact, secure, and convenient.
The market is flooded with multiple well-reputed online trading platforms, simplifying the process for traders. However, despite all the benefits, a few still doubt the concept of online trading. So, here is everything traders should know about online trading.
What is Online Trading?
Online trading refers to the act of buying and selling financial tools digitally. It allows traders to choose from various alternatives without a broker's interference. Users can even invest in IPOs or purchase mutual funds online.
The process to start online trading is simple. The first step is to open a Demat and a trading account with any registered broker. It only takes 15-20 minutes, with limited documentation required. 
Once the account is opened, traders are restricted by their budget and nothing else.
Important Aspects of Online Trading Platform 
After opening a Demat account, the first thing that crosses every user's mind is which platform to choose. With the market offering hundreds of online trading facilities, which one is the best? 
While there is no one answer, users can make their choice based on the following requirements.
Market Reputation: Choosing a well-reputed online trading platform ensures the security of users' personal information and funds. Thus, opting for a licensed and regulated platform is always recommended.
Product Diversity: As traders gain experience, they might find that investing in merely one or two financial instruments is not fulfilling. Users should opt for a platform with multiple assets.
Device Compatibility: The major appeal behind online trading is its compatibility. Users should always opt for a multi-device compatible platform.
Competitive Pricing: A platform that offers benefits with a competitive price portfolio should be an instant yes for traders.
But is there a platform that packs all of this? Yes, Banxso integrates all these features and even more for users.
Why Choose Banxso?
Despite the apparent competition in the financial space, Banxso is coming out at the top, and here's why.
The online trading platform is licensed by the Financial Sector Conduct Authority, offering completely regulated solutions. Banxso also allows new users to create a free account on its website.
Traders can access multiple assets like stocks, forex, Banxso Indices, bonds, and even cryptocurrencies. The platform prioritizes convenience for users regardless of their market experience.
It also features research and analysis tools developed with advanced technology to produce the most precise results. Most importantly, the platform offers a commission-free experience, making it a lucrative option for every type of trader.
As online trading gains global prominence, the need for convenient trading platforms is surging. The market is filled with numerous alternatives, and names like Banxso provide distinctive and reliable services. As a commission-free multi-device compatible platform, Banxso presents unlimited trading prospects to users.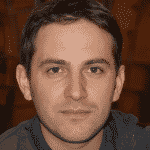 Harold joined our team as a reporter while still studying, a job that suited him perfectly as he always prefers working on the stock analysis. He has a passion for new technologies, economics, finance, and is always keen to learn more about the ever-changing world of journalism. Harold also likes to explore new things in his free time.