Asia's Richest Man Plans Massive Fashion Stores Expansion in India
Head of Reliance Industries Limited and Asia's richest man Mukesh Ambani is planning a massive expansion of the company's affordable fashion store business in order to grab a chunk of the consumer spending in India. The chain of fashion stores, known as Reliance Trends, currently operates 557 stores but the company wants to go on a major expansion spree and wants to have as many as 2500 stores by 2024, according to sources close to the developments.
This significant development comes around a month after the Indian government imposed tough regulatory restrictions on Amazon India and Walmart-owned Flipkart. It is well known that the company wants to make an entry into e-commerce soon, which is why this planned expansion is also being seen as Reliance's attempts to corner a significant portion of that market as well. There is widespread speculation that the company is planning to launch an e-commerce website.
Reliance has been trying to make a big move into the retail space for years, and according to sources close to the discussions, the expansion of Reliance Trends is likely to see a major push towards promoting its own branded clothing and accessories. Reliance Trends currently operates in 160 cities in India. But following this expansion push, it aims to operate in as many as 300 cities. The company established as many as 100 new Reliance Stores in 2018. Additionally, the expansion will see the fashion stores venturing into lower-tier cities in the country and on top of that, the stores are expected to be integrated with the company's e-commerce venture once it is launched. A Reliance executive who spoke to Reuters said, "With the new commerce venture that we have planned, it will even be easier to sell our private labels from even third-party stores."
The major thrust of the Reliance Trends stores is going to be towards the younger generation of shoppers, and hence, the company is going to focus on affordable clothing and accessories. Over the years, Amazon India and Flipkart have attracted customers by offering deep discounts. An analyst of the retail industry in India stated that like any other retail company worth its salt, Reliance is also trying to lure the millennials in order to chase growth. The company will, however, have a big focus on their own brands since not only will they have bigger control over the production process but also because the costs of marketing will be lower. One retail industry analysts said, "Reliance Trends' aggressive expansion will see products such as private labels available across multi-brand outlets and smaller format stores as well."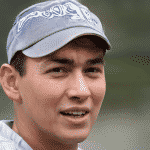 Melvin holds a degree in Mass Media & Journalism. Writing is his passion. Earlier he used to work as a freelancer and had an experience of writing multiple news articles for various news agencies. When he is not writing, you can find him engulfed in playing sports like golf or basketball.