As Markets Wait for News on Trade Talks, Asian Stocks Slip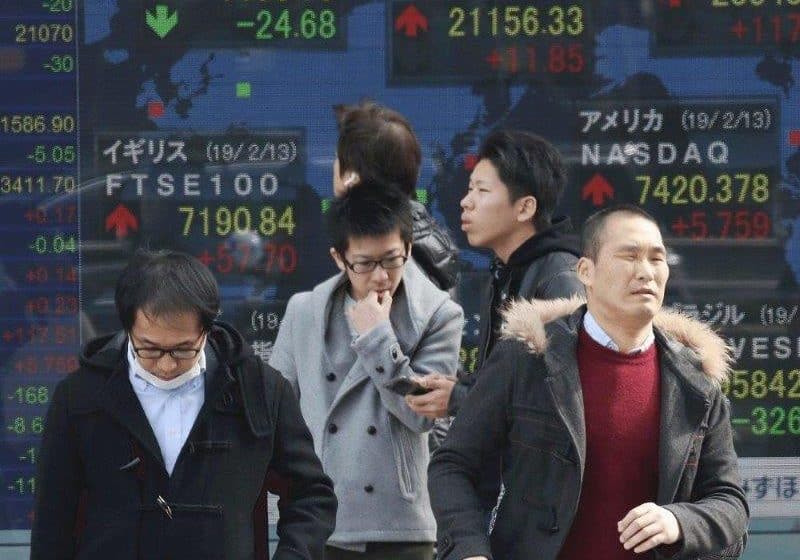 The markets are waiting for more details on the trade talks between the United States and China, and the Asian stocks took a turn downwards as there is still nothing concrete on the negotiations between the two countries. Moreover, the Asian stocks also suffered as China reduced its forecast for economic growth this year.
Market watch:
The MSCI which is Asia-Pacific broadest index took a fall of 0.4%. Japan's Nikkei also fell by 0.6%. Chinese shares also took a dive with the Hang Seng index of the Hong Kong market falling by 0.2% and the Shanghai Composite Index doing a little better as it increased by 0.1%. The S&P 500 reduced by 0.4%, the S&P ASX 200 by 0.2% and the S&P futures by 0.1% in the New York exchange.
The treasury yields were steady due to which the dollar ended higher. Against the dollar, the Japanese yen took a fall of 0.1% and was at 111.86 per dollar. The yuan was at 6.7032 per dollar. The Sterling was at $1.3162 taking a dive of 0.1%, the euro was at $1.1333. The Australian dollar was at 70.75 cents with a fall of 0.2%.
The Bloomberg Dollar Spot Index increased by 0.1%. Gold was at a price of $1,288.74 for an ounce with an increase of 0.2%. The WTI, the West Texas Intermediate Crude took a dive of 0.5% and was at $56.30 per barrel.
The 10-year treasury bonds of the United States was steady and remained at 2.72% while Australia's long-term bond of 10 years was at 2.16% with a fall of 3 basis points.
The Asian stocks fell on Tuesday:
China announced that it was reducing the forecast for economic growth this year and expected it to be in the range of 6-6.5%. It also announced many policies to provide stimulus to a slowing economy with a 3% tax cut to provide impetus to the manufacturing sector which is struggling due to the imposition of tariffs by the United States.
Investors are waiting for more detailed information on the trade deal between two of the largest economies in the world. On Monday, the stocks increased as there was news of a trade deal that could end all the US tariffs trickled in. But, with no more information coming through, the investors are now wary especially, as there are signs of the US economy getting impacted due to the trade war.
Harvey is the FinanceWhile's passionate news writer. Before joining our team, he was a freelance writer and had written a number of articles related to finance and economics for foremost publications and news sites. He is an avid traveler. In leisure, he loves to travel and explore new places.