Artificially Intelligent Loan Company Lending Express expands to California, US

The Israeli origin company is in the business of matching small and medium businesses with money lenders, with a 34 hours processing cycle. Recently the start-up received state permission to offer its services platform in California. With offices in Tel Aviv and San Francisco, Lending Express utilizes artificial technology algorithms to match small and medium businesses with potential lenders, enabling start-ups in securing loans within 24 hours. Backed by Entrée Capital and iAngels, the company raised $2.7 million in a seed investment round. It has already exceeded the mark of $100 million in loans facilitated between small and medium-sized business and online money lenders on its platform.
"We have exceeded our own expectations with a 406% increase in the number of loans, 244% increase in loan volume and 196% increase in customers over the past 12 months." Said Eden Amirav, CEO and co-founder of Lending Express. With a mission to redefine loan credibility the major factor in determining viability, the financial technology start-up has already seen many entrepreneurs realize their dreams through their platform.
The Lending Score available through Lending Express is an innovative financial profiling solution that allows business owners to detect and fix shortcomings in their loan applications before they apply, so they have higher chances of being approved. The US lending market is much larger and more competitive, according to a recent 2018 US Small Business Administration there are 30.2 million SMBs in the USA. The company looks to improve their services, transparency, and products to add more value to their customers and partners in order to succeed in the highly competitive US market.
The Also seller (Israeli Parent Company) subsidiary, Lending Express has opened up new opportunities for California based businesses to complete an entire lending cycle faster and safer through the Lending Score dashboard and the Lending Express matching services previously unavailable to them. Lending Express has built an ecosystem of more than 50 leading lenders and Financial Technology partners such as OnDeck, Kabbage, and BlueVine. Viola credit Israel's leading private credit fund has completed over 125 transactions and have committed about $900 million in lending transactions with numerous small and medium-sized businesses. With the new license Lending Express and Algoseller both are destined to take the USA lending space for a financial, technological ride in 2019.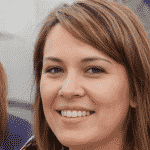 Victoria has recently joined our team as a content officer. She has written a number of news articles in a different niche such as Stock market, Emerging technologies, Economics, and various analysis. She has 10+ years of experience in writing and has interviewed multiple personalities of various backgrounds. She also loves to write books on personal finance.