A Glance at Bitcoin's 10-year Success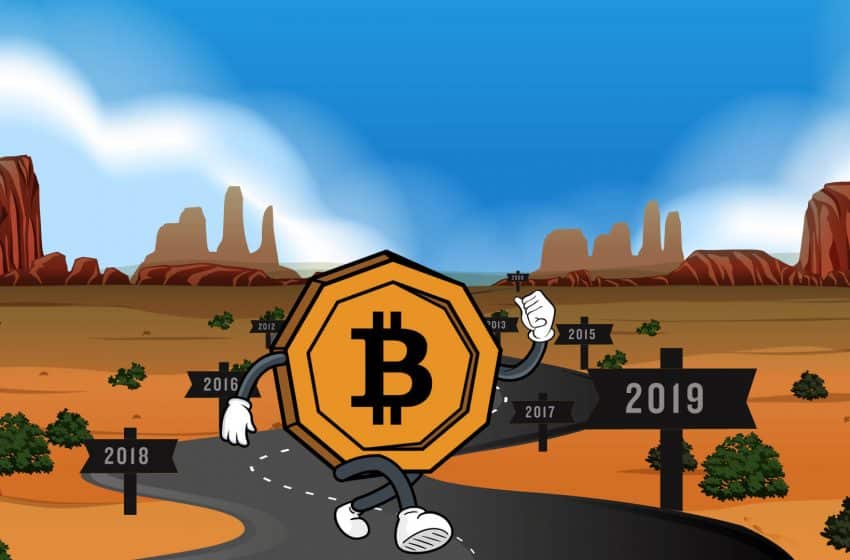 Bitcoin has come a long way since its evolution. Where people once had a starry-eyed attitude towards it, they have now developed a level of faith with Bitcoin investments. But there are still questions on whether bitcoin remains a reliable resource of virtual money capable of improving lives and systems, or it is just another fad that will lose its vigor over time retaining absolutely no value. Let's find out.
Bitcoin Since Inception
Bitcoin is the most initial manifestation of decentralized currencies that was first established in the year 2008 under the name Satoshi Nakamoto. This makes Bitcoin almost a decade old.
The first Bitcoin course in 2018 towards the exchange dollar is was published at 1 USD = 1,309.03 BTC.
In December 2018, Bitcoin was fixed at least an annual value of $ 3,242. In the year 2019, Bitcoin amounts to a capitalization of $165 billion, which is a 32% rise from the previous year.
Let's proceed from the course of bitcoin adoption to look at how the evolution will take shape and then highlight the prognosis of the technology.
The Course of Bitcoin Adoption
Bitcoin receives mixed reviews from critics. Even several prominent industry leaders feel it is far from profitable. Warren Buffet has had long-standing hate against bitcoin. He feels that bitcoin offers "no unique value" in the world.
But there are niches apart from bitcoin games where Bitcoin has demonstrated its capabilities as a profitable vehicle for the Global economy. BlockchainArmy CEO Erol User is determined about Bitcoin's practical implementations not just in industries like Finance, but also in passive industries like Education, Agriculture, and many more.
Moreover, it is already disrupting the traditional banking industry with decentralization, transparency, and quick execution.
The root problem with conventional currency is all the trust that's required to make it work. Banks must be trusted to hold our money and transfer it electronically, but they lend it out in waves of credit bubbles with barely a fraction in reserve. We have to trust them with our privacy, trust them not to let identity thieves drain our accounts,
says Satoshi Nakamoto.
This implies that revolution is underway as firms keep striving to innovate, making it simpler to trade, own, and consume Bitcoin as an alternative currency.
Given the current consumption patterns, it is anticipated that its volume will expand so substantially that all the major global merchants will start accepting Bitcoin payments. As the developments take place, people will get more and more Bitcoin aware, trying to adapt and making the most of this technology.
The Contemporary State of Bitcoin
Bitcoin is building a virtual finance system that has been successfully adopted by countries all over the world.
Bitcoin is today processing 350,000 transactions a day with approximately 15,000 transactions per hour, making it four transactions every per second.
Though the daily bitcoin transactions plunged during the 2017 bull run, its daily number in transactions is on a consistent rise ever since 2018 mid. Even the cost of Bitcoin transaction has risen significantly, with fees amounting twice as much during April first week this year, averaging more than $2 for one transaction.
As bitcoin, as well as its counterparts, continue through the adoption phase while hitting usage limits, investors, as well as the traders, will become inclined towards bitcoin usage relying on its longevity & capacity to upkeep the prices and higher valuations.
Currently, investors & traders look to earn massive profits and want to trade in Bitcoin. Bitcoin Trader is a powerful software that guarantees to give huge benefits to your trades. To know more about this automated trading robot, please check Bitcoin Trader App Reviews.
Is Bitcoin becoming a Global Currency?
Bitcoin owners, as well as miners, agree to the wide application of the technology in almost all industries.
The Venezuela citizens employ Bitcoin to defend themselves from inflation from Bolivar that is implemented by the totalitarian regime of politics.
Bitcoin is slowly becoming the weapon for many against the oppression, and the unprecedented financial crisis. Global Bitcoin adoption will minimize inequalities throughout the world. Recent research published that 11.5 million Bitcoins weren't even touched in 2019. It simply implies that Bitcoiners' have persistent faith in their digital resources.
As the Bitcoin's very existence demands no administrator or a leader, it acts as the neutral monetary resource that we all need to benefit from. And this is what has inspired the Bitcoin miners towards a modern equitable system of finance with a resilience that has safeguarded it for years.
Conclusion
Through time, people who wish to see profits quickly will receive a foolproof mechanism of fulfilling their desires. It can be hence indubitably stated that Bitcoin looks bullish to overthrow the traditional finance that is crippled with thefts and errors.
Moreover, Bitcoin's price against the dollar does not influence Holder's psychology that remains consolidated at the valuation of 1 dollar with one bitcoin. This implies how not just blockchain enthusiast but even the public realizes the ineffectiveness of the traditional monetary system.
But still, there's a long way to go before Bitcoin can be deemed a success. It is not a sprint but an ongoing endeavor. While it has already come to achieve so much, we'll be amazed at how much more it can do through the coming years.
A lot of people consider the unwavering faith of Bitcoiners as irrational, but that's what has been a norm for every innovation in history. This is not an obstacle that will boil down the spirits of Bitcoiners against a prosperous financial ecosystem.
Harvey is the FinanceWhile's passionate news writer. Before joining our team, he was a freelance writer and had written a number of articles related to finance and economics for foremost publications and news sites. He is an avid traveler. In leisure, he loves to travel and explore new places.