Venezuela asks India for oil exports as US sanctions pinch
The oil exports of Venezuela have gone down after the new US sanctions took effect from January 28, 2019, which has affected the state-run oil company PDVSA which now wants to replace its oil deliveries to the US and Europe which have been cut due to restrictions on payments. Venezuela is finally shifting its attention to new buyers of its oil which will pay in cash. It is now turning to India which is the second-largest consumer of its oil after the US in the wake of US sanctions which are aimed at cutting financial support for President Nicolas Maduro of Venezuela. The US has imposed sanctions on Venezuela, to stop Maduro's revenue from its oil exports which were the major backbone of the Maduro government and has helped it to stay in power.
After the sanctions, the state-run company PDVSA of Venezuela had managed to export around 1.15 million barrels per day of oil in a day as against 1.4 million bpd which was seen in the months before sanctions were announced as per data by Eikon. PDVSA launched two super-tankers namely, Baghdad and Folegandros I from the Jose terminal which is meant to carry cargo to India. Many other ships carrying crude have been tracked by Refinitiv Eikon, the destination of which were still unknown although the ships are said to have set towards Asia.
Venezuela will face a tough time to find customers in Asia as the US uses its influence to pressurize countries to not to enter into any deal with PDVSA. Barclays has stated that it will be difficult for Venezuela to find fresh markets for its oil. Even the US Bank, Goldman Sachs, has said that Venezuela will have restricted ability for all the non-US refiners for buying its heavy crude oil except India and China.
Venezuela has also sent Manuel Quevedo, its oil minister to India for holding talks with refiners in India primarily Reliance Industries Ltd. and Nayara Energy Ltd. and double their oil purchase.
India is the primary cash customer of PDVSA while it is via the Russian Rosneft that Nayara gets the majority of Venezuelan oil. Around $6.5 billion were given to PDVSA as loans by Rosneft between 2014 and 2017. The amount had to pay back in terms of oil and oil product supplies. In 2018 end, the debt of PDVSA to Rosneft was to the tune of $2.3 billion so it was maintaining a supply of around 137,000 barrels per day of heavy crude and other refined oil products before the current sanctions by the US had come into effect. As per the PDVSA's pre-payment clause with Rosneft, former will have to deliver about half of the crude oil to Nayara which has control over Vadinar which is the second largest refinery of India. The remaining oil is sent to Europe which also includes the refining assets of Rosneft in Germany. PDVSA's last cargo ship containing around one million barrels of crude oil had left Venezuela for Rosneft towards Asia on January 30-31.
Experts have stated that all the deals clinched by PDVSA with Rosneft and India which were signed before the sanctions do not fall under their ambit and thus stand valid despite the sanctions. As per the data shared by the Definitive Eikon, it is said that Nayara has received 69,200 bpd of Venezuelan oil in 2018 which was way less than 87,700 bpd in 2017. Even the Treasury Department of the US has not given any comment on whether Rosneft will still be able to continue to receive PDVSA oil.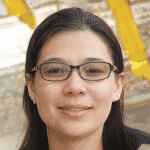 Paula has recently joined the family of FinanceWhile News. She holds a master degree in Economics and holds vast experience in dealing with different types of content for print as well as digital media. When Paula is off work, you will find her engrossed in books and music.