Survey on Giant Blockchain – Ethereum Classic (ETC)
Ethereum Classic (ETC) – is a smarter blockchain, it is a network, a community and a cryptocurrency platform which features smart contract functionality. A smart contract, also known as a crypto contract, is a program that follows a certain set of rules and regulates the transaction of digital currencies and assets between parties. These contracts are stored in blockchain technology, which keeps an account of digital assets without an intermediate financial sector. This technology underpins Bitcoin and other cryptocurrencies and is comparatively more advanced. Apart from the regular blockchain activities, Ethereum allows transactions between customers and also operates autonomously with respect to complex contracts which cannot be modified. ETC's advancement has assisted in solving real-world problems by directly connecting the users with their devices. It has constantly and consistently exceeded Bitcoin cash and Litecoin with its largest network of blockchain technology. This rapid growth of ETC is due to the constant effort from their team of developers. Their commitment has placed them within the top 10 ranks in the programmer activity which is measured by code commits. The numerous sources of funding add an extra thrust. It is also known for its highly efficient value transfers because of the excessive focus on IoT applications. Besides, Ethereum provides a decentralized virtual machine (EVM) to execute scripts with the use of an international network of public nodes.
Reports from CoinMarkCap states that ETC stands as the 17th largest cryptocurrency; its market cap value was $420,904,689 on February 5th at 11:57 UTC. A recent analysis revealed that the market cap value of ETC has been on a wave. The value rose by 13.9 percentage from December 06 to January 06. However, the current value as on February 05 is relatively lower by 30.7 percentage, compared to the value on January 06. The heavy bearish pressure and aggressive competitions were the cause for the downward drift of the market cap value on December 19.
Even amidst this turbulence, ETC/USD pair had their stabilized "uptrend" values between December 18 and January 07. But the 20-day Exponential moving average (EMA) exhibits the downtrend in current value. The traders must observe the trend and contribute towards raising the value so that the MCap value is on an uptrend. This cryptocurrency reached a milestone in its recent past. The ETC/USD pair's value leaped between December 17 and December 27 last year. From a low of $3.651, the values bounced to a high of $5.677- that is a 55 percent return within 9 days.
CoinMarketCap has been observing and analyzing the trends of ETC, and they have released data about the trading moment of price and Market Cap value. Based on their analysis on February 5th, ETC's Market cap traded for $420,904,689 at 11:57 UTC. The price per BTS and the price per USD are 0.00112416 and 3.90 respectively with a 24h volume of 120,632,320 USD at 12:02 UTC. Pricing moments and Market Cap value analysis show that USD was all-time high until January 07 and traded on both MCap and BTC. Nonetheless, the market took a sharp turn on January 20. BTC lead the market and offered returns that satisfied the investors, and this situation has been prevailing ever since.
However, if the bulls were making through this resistance level successfully at $4.30 (@11:56 UTC), this price being higher than the EMA, the traders and investors would become more interested in this currency and would invest more, thereby, increasing its value. The current trend shows the next support level is $4.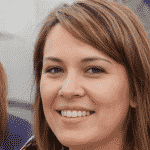 Victoria has recently joined our team as a content officer. She has written a number of news articles in a different niche such as Stock market, Emerging technologies, Economics, and various analysis. She has 10+ years of experience in writing and has interviewed multiple personalities of various backgrounds. She also loves to write books on personal finance.