State Media in China Urges the United States to Change Tough Trade War Stance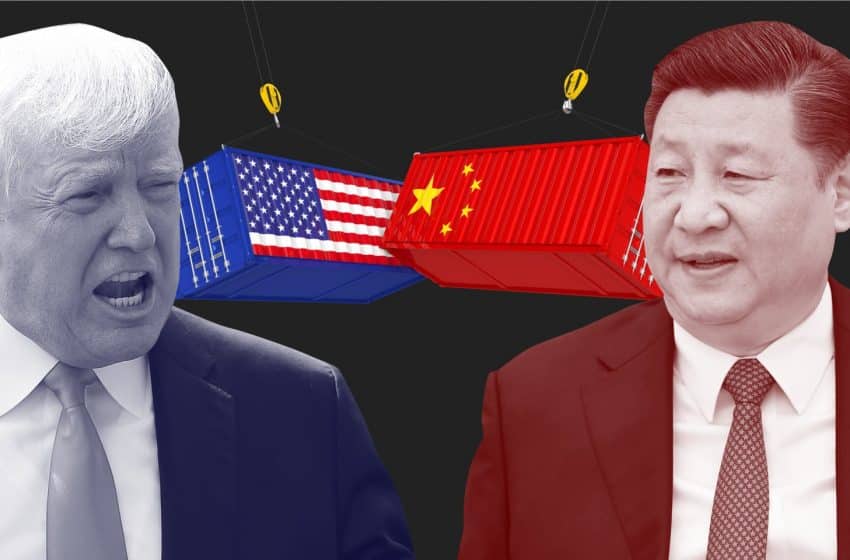 The trade war between the United States and China has been one of the biggest political, diplomatic, and economic clashes of the past few years, and currently, there is no end in sight. The two nations imposed retaliatory tariffs on each other's goods, then engaged in talks for months in order to come up with a new trade deal, but last month it all broke down, and the whole thing escalated out of control. The US raised tariffs on $200 billion worth of Chinese goods, and Beijing imposed retaliatory tariffs as well.
However, in the middle of this skirmish between the world's two biggest economies, global trade has suffered, and there are experts who have claimed that a global recession might eventually set in if the trade war continues for a year or so. At this point in time, it does not appear that the two countries are anywhere close to a resolution regarding the matter. In a new development, the Chinese state media has now urged the United States to drop its 'win at all costs' stance with regards to the trade war and instead look into the interests of the world as well as its own people. The People's Daily is the newspaper that is run by the Chinese Communist Party, and it goes without to say that the views, presented in the paper, are approved by the ruling dispensation in Beijing.
In an editorial in the paper, it said,
It seems that some people in the United States are waving the tariff stick in order to strengthen their so-called 'industrial competitive advantage.' They do not consider public opinion, do not consider national conditions, and do not take the international economic order into account. They just want the renown as 'winners' but cannot understand the fact that they basically cannot win.
This sort of approach from the state media might point to a softening of stance for China, but at the same time, it seems unlikely that the United States is going to relent if it does not get what it has set out for.
Harvey is the FinanceWhile's passionate news writer. Before joining our team, he was a freelance writer and had written a number of articles related to finance and economics for foremost publications and news sites. He is an avid traveler. In leisure, he loves to travel and explore new places.