Investing in Litecoin – Things You Need to Know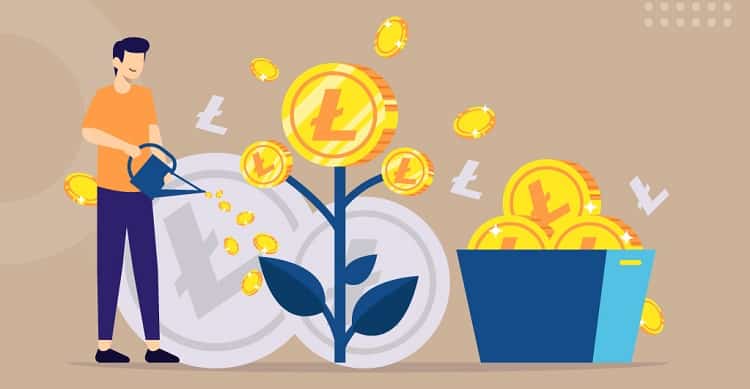 Overview
Litecoin, launched in 2011, was founded by Charlie Lee, a former Google employee. It is a peer-to-peer cryptocurrency network based on Bitcoin's source code. Litecoin is an open-source software network released under MIT/X11 license.  In October 2011, Litecoin was considered an early altcoin or spinoff of Bitcoin, which is technically identical to Bitcoin, which has a huge potential in the gaming industry. It appears to be a boon for blockchain developers, and it might also become the gaming industry's scope. 
What is Litecoin?
Litecoin was created for cheap and efficient daily transactions, whereas Bitcoin is used as a store of value for long-term purposes. Litecoin's market cap is higher and the mining process is faster than Bitcoin. Like Bitcoin, Litecoin is also a form of digital currency that uses blockchain technology. Litecoin is used to transfer the funds directly between individuals and businesses. This ensures that all the transactions are recorded in the public ledger. It also permits the currency to function as a decentralized payment system, free from censorship or government control.
How to Buy Litecoin?
Buying Litecoin is an easy process. Because of its popularity, LTC can be obtained from the current major exchanges. But, the process differs with each platform. The user needs to register, after which they can directly start purchasing LTC. 

Litecoin can be purchased from cryptocurrency exchanges and stored in digital wallets, crypto custody providers, or specialized hardware. The major advantages like speed and the low fees make it attractive for businesses and individuals. It can be used for digital purchases, peer-to-peer transfers, and as a payment system too.

Users can also purchase Litecoin with fiat currency. Several exchanges offer direct fiat/LTC pairing. The users can add the fiat currency to their exchange wallet and purchase Litecoin. After the purchase process, LTC appears in the wallet.

Litecoin can also be purchased through an intermediary. If the exchange does not offer LTC/fiat pairing, the user should first purchase the Bitcoin, followed by trading the Bitcoin for Litecoin. Litecoin has become one of the most popular cryptocurrencies, and it can be traded easily for any coin or token.

Before buying Litecoin, the user should purchase a digital wallet store Litecoins. The first wallet for Litecoin is the Litecoin Core, which can also be installed on a smartphone or desktop.

Users can purchase Litecoin from some of the

top cryptocurrency exchanges

, for example, Binance, Bitfinex, GDAX, Coinbase, HitBTC, and Bitstamp. 
Where to Store Litecoin?
Several options are available to store Litecoins. For example, if the user uses Litecoins for daily trading activities, it can be stored in an exchange wallet.

Other options to store Litecoins can be mobile and PC wallets. In most cases, these wallets allow the user to store Litecoins along with the other cryptocurrencies.

If the user is planning to 'Hold on for Dear Life' (HODL) or invest in Litecoin for a long time, the best option is the hardware wallet. A hardware wallet can store cryptocurrencies offline in cold storage. This also makes it impossible for the hackers to access the holdings. For example, the ledger nano S and the ledger nano X support LTC.

A paper wallet is also an option for storing Litecoins, which are lightweight and similar to savings or current bank accounts.
Litecoin Prediction
According to coinmarketcap.com, Litecoin does not come under the top five cryptocurrencies. But, it is widely accepted as one of the favorite cryptocurrencies in the digital space. In April 2013, Litecoin price increased from $4.30 to $116.98 as of May 2018. This shows a 2620% increase over the past five years. As per litecoin price prediction 2025, experts say that Litecoin can touch around $150 during the first quarter of 2021, and it might also reach $260 in January 2022.
Final Thoughts
Litecoin was one of the first altcoins that came out of the Bitcoin protocol. It is referred to as "silver to Bitcoin's gold". Litecoin has seen a great deal of variability since its Inception in 2011. But, it has managed quite well in establishing a strong foundation. The reason for successful growth is attributed to its fast adaptation and flexible strategy. Although cryptocurrencies are new and volatile, investors should be careful before investing in cryptocurrencies.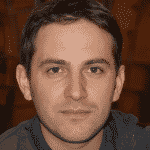 Harold joined our team as a reporter while still studying, a job that suited him perfectly as he always prefers working on the stock analysis. He has a passion for new technologies, economics, finance, and is always keen to learn more about the ever-changing world of journalism. Harold also likes to explore new things in his free time.