Genesis Vision Partners with B2Broker
Genesis Vision and B2Broker have entered into a partnership deal, which is creating quite an uproar in the crypto market. This partnership will provide liquidity and technology to the cryptocurrency industries. With this partnership, the clients of Genesis will receive aggregated liquidity for cryptocurrencies through the MarksMan aggregator B2BX.
Apart from Genesis Vision, B2Broker also distributes and aggregates liquidity via various distribution systems like OneZeroHub, B2BX MarksMan, and FIXAPI, to name a few. Some of the past business endeavors of B2Brokers have placed the firm in the top position in the crypto market. B2Brokers saw the peak of its success when it launched the B2BX project, which was the first-ever liquidity aggregators in the crypto market.
Arthur Azizov, the founder and CEO of B2Broker seemed very pleased with this alliance and was quoted saying that they will continue to grow their list of partners if that leads to deliver the best liquidity in the crypto industry. On the other hand, Genesis Vision is also actively accumulating partner brokers to provide B2Broker access to its broker pool. This partnership of Genesis Vision with B2Broker provides leverage of 1.5 on crypto trading. It also provides clients access to 74 Forex pairs, 12 spot metals along with four commodities. Through this partnership, B2Broker once again became the vital player in the cryptocurrency market because of the liquidity factor that it assures of.
Small brokers, who do not have access to liquidity are assured of this liquidity through B2Broker.  This benefits the whole industry, thereby reducing the pressure on high-level liquidity providers who do not have liquidity provisions for small brokers.
In the year 2018, B2Brokers yet again strengthened its position in the biggest cryptocurrency market by opening an office in Malaysia. The company also aggregates liquidity from various turnkey exchanges and ICO platforms to provide deeper order books to the clients.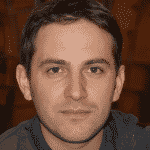 Harold joined our team as a reporter while still studying, a job that suited him perfectly as he always prefers working on the stock analysis. He has a passion for new technologies, economics, finance, and is always keen to learn more about the ever-changing world of journalism. Harold also likes to explore new things in his free time.