Boeing Waiting For U.S. Regulator's Approval After 737 Max Software Fix
Boeing Co has developed software fixes to prevent failures after two devastating crashes, the Ethiopian Airlines killing 157 people on March 10th in Addis Abas and also the Lion Air Crash in Indonesia killing 189 people. 
The 737 Max planes were restricted from flying across the globe due to pressure from regulators around the world, lawmakers and crash victim families. Boeing Co needs to prove that the pilots are trained and equipped to revoke the system during a crisis. This is the worst crisis experienced, and Boeing Co has made all efforts to fix the software to prevent breakdowns and waiting for approval from the U.S. Regulators approval.  
On Wednesday a Boeing official in Seattle informed that the timing of the software upgrade was
"100 percent independent of the timing of the Ethiopian accident"
and the company was taking steps to make the anti-stall system "more robust."
The FAA is yet to review the upgraded software and approve it.  The U.S. Transportation Department Inspector General Calvin Scovel informed a Senate panel on Wednesday that the FAA has promised to improve the mistakes of the organization conducting certification on behalf of FAA by July.     
Mike Sinnett, vice president for product strategy and future airplane development, stated that they are going to be extra careful and ensure that such devastating crashes never happen again.
Lawmakers and the U.S. Transportation Secretary Elaine Chao questioned on why Boeing did not have such safety features on its best-selling plane 737 Max which could have saved hundreds of lives and prevented the crash.    
Southwest Airlines Co and executives with the U.S. airlines welcomed the moves by Boing Co but insisted that U.S. regulators approve the software upgrade. Southwest Airlines was forced to ground 34 jets of its Max fleet and had to reduce its financial forecast for the year also welcomed Boeing's Move.
Southwest's certificate chief pilot, Bob Waltz, said that
"Boeing's software update appears to add yet another layer of safety to the operation of the MAX aircraft."
American Airline Captain Roddy Guthrie also mentioned that
"With the software enhancements, we have several layers of protection."
The airline stock looked a little pleasing after Boeing announced about the software fix.  United Airline President Michael Quiello also informed that he was confident regarding the software update and was also looking forward to the approval from the FAA. CFRA analyst Jim Corridore said that the software update news looks very positive and was looking forward to getting to see MAX jets fly again.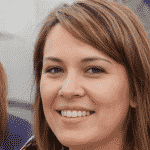 Victoria has recently joined our team as a content officer. She has written a number of news articles in a different niche such as Stock market, Emerging technologies, Economics, and various analysis. She has 10+ years of experience in writing and has interviewed multiple personalities of various backgrounds. She also loves to write books on personal finance.