Bitcoin Hitting Fresh ATHs and Just Getting Real Each Day
Bitcoin is definitely unstoppable and buoyantly marks fresh All-Time Highs and is currently trading above $37k after having risen gradually since the last quarter of the previous year. The bullish sentiment exists in the loop and has the price of BTC has grown from trading around $10.7k at the onset of October 2020 to hitting a fresh All-Time High at $37.9k. As per Bitcoin Prediction and technical analysis, the currency strengthened by over 250%, and there is no bar as to when BTC will atop this Bull Run.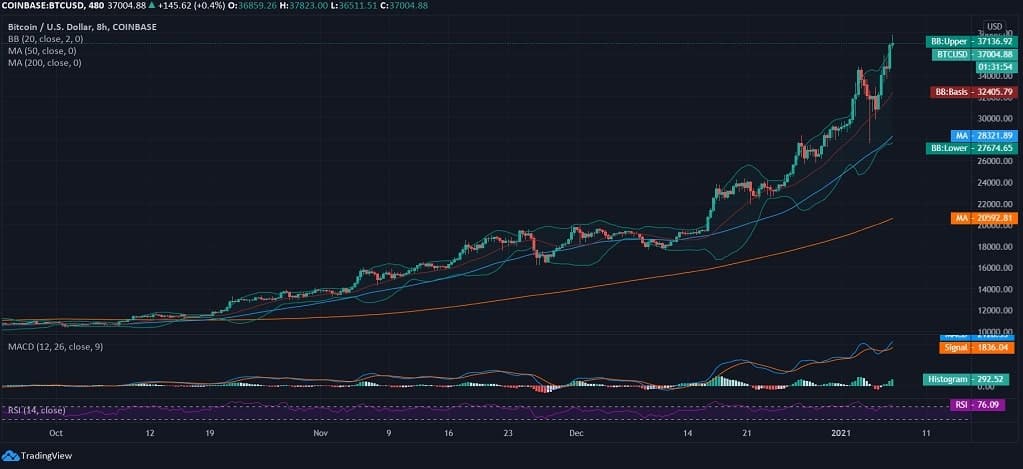 #Bitcoin making new all-time-highs every time I wake up. I can get used to this haha…

— The Moon 🌙 (@TheMoonCarl) January 7, 2021
The market sentiments are strikingly bullish, and Bitcoin is surrounded by many sentiments wherein clear assumptions of Bitcoin price crossing above $40k before the end of this week anytime is the most viable as of now. Also, we cannot ignore the fact that if BTC continues to trade with the same momentum as the previous quarter's, $100,000 is not far, isn't it?
Currently, holding a clear assumption at $1,00,000 any soon may appear as manipulation, but we cannot ignore the growth wherein BTC is already trading heads high after having breached the previous ATH of December 2017 and is currently trading 85% above $20k.
When #bitcoin hits a million I'm going to invest in new and daring scientific experiments meant to push the boundaries of human knowledge.

Maybe push a humpback whale carcass off the Empire State Building… you know… shit like that.

— AMERICAN HODL (@AMERICANHODL2) January 7, 2021
In this respect, Bitcoin going to $1,00,000 or a million will be some other level of crypto boom and hype. Critics will definitely start supporting the algorithm of Bitcoin and cryptocurrencies once the sector falls on the track.
1) huge crisis in the capital.

2) price of gold unchanged.

3) #bitcoin up 10%.

There's a new safe haven in town.

— Tomerrrrrrrrr Strolight (@TomerStrolight) January 7, 2021
With a gain in price, the market cap is just acing the space, and the trading volume is the highest as we have a new ATH. 2020 was the year known for crisis, and Gold that was considered the safe haven against Bitcoin just lost the race clearly. The price or growth remained exponentially null, and here we are having a fresh investment avenue that is just doing good and will be great sooner than ever.
A correction and a steep dump are definitely accompanying with such a boom just after 2017's ATH. But this time, the adoption and network base are massive, even greater than the previous ATH duration. This is real and definitely not a trap.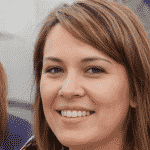 Victoria has recently joined our team as a content officer. She has written a number of news articles in a different niche such as Stock market, Emerging technologies, Economics, and various analysis. She has 10+ years of experience in writing and has interviewed multiple personalities of various backgrounds. She also loves to write books on personal finance.