Best Places to Buy Bitcoin in 2021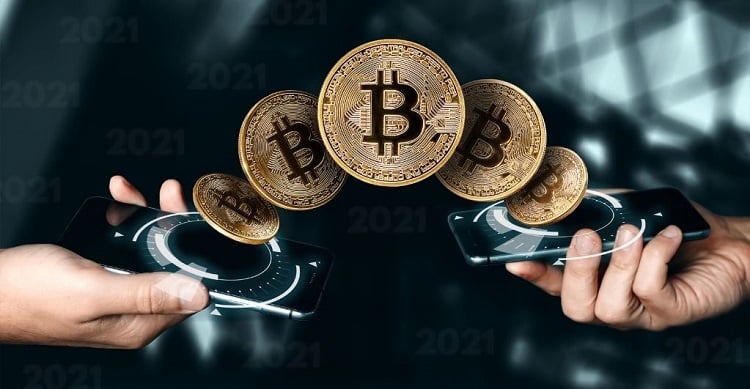 Bitcoin, of late, has been making a lot of noise in the cryptocurrency world with its roof-shattering highs. The price surges combined with the increased practical applicability of Bitcoin are two factors that are motivating a lot of people now to buy and invest in bitcoins. But it is essential to understand where they can buy bitcoins as the endless number of options offering bitcoins nowadays can be seemingly confusing. 
Buyers need to find an authentic source from where they can purchase bitcoins and also must be aware of the actual places where they can utilize their bitcoins for making payments. So, in this guide, we'll tell you the top three places to buy bitcoins from and the popular places accepting bitcoin payments nowadays.
Types of Places for Buying Bitcoins:
Plenty of places are selling bitcoins, and these could be categorized into the following:
Exchanges

– These are places operating like the trading exchange where customers can buy, sell, or store bitcoins.

Brokerages

– Brokerage firms also permit the purchase and sale of cryptocurrencies. Robinhood is one such broker that offers absolutely commission-free bitcoin trades.

Apps

– Some apps also facilitate buying and selling bitcoins that typically don't fall in the above two categories. They are Cash App and Venmo.
Top 3 Places to Buy Bitcoin
Here are the best places to buy bitcoins in 2021.
Coinbase is a popular and reliable US cryptocurrency exchange with a good reputation. Its worldwide reach is 43 million users. It charges low transaction fees (between 0.5% to 4.5%) and offers multiple cryptocurrency trading options.  It has a good track record of offering optimum security measures. It stores most of its funds in cold storage to prevent its loss even in times of security breaches. It also has other robust security measures via Coinbase Vaults and two-factor authentication.
Robinhood is a stockbroker where you can buy and sell bitcoins without any transaction charges. On its platform, customers can obtain a variety of crypto selection options. The platform is quite similar to stock trading. So, it will be super easy for stock traders.
Cash App is a payments app basically for paying, sending, and receiving money, and it also uses bitcoins. Cash App is extremely easy-to-use and is, therefore, a great bitcoin buying option for beginners.
Benefits of Buying Bitcoin
Some of the advantages of purchasing and using bitcoins are:
Bitcoins offer greater liquidity compared to other cryptocurrency tokens.

Bitcoin's market capitalization rose to $1 trillion in recent times, thereby increasing its worth, popularity, and importance. 

Bitcoin is widely getting accepted by product and service organizations as a payment method.

Cross-border transactions with bitcoins are easier.

Bitcoin provides anonymity to its users.

Bitcoin's built-in scarcity feature is supposed to keep its long-term value afloat against other abundant currencies. Only up to 21 million BTC can be mined.

Bitcoin is free from inflation issues.

It is secure and reduces the risks of money laundering and financial fraud due to the blockchain technology it is based on.
Where Can You Use Bitcoin?
After a decade, bitcoin is making its way into mainstream markets by being incorporated as a payment method in various sectors. Recent notable cases include:
Tesla is all set to accept bitcoin payments from customers where the Tesla Model  3 car priced at $35,000 can be purchased only for 0.615 BTC.

Software companies, e-Commerce giants, and online service providers such as Apple, Overstock, Microsoft, Rakuten, Namecheap, Shopify, and Home Depot are also accepting bitcoin payments either directly or through third parties like BiPay.

Major UK-based retailers like Tesco, Marks & Spencer, John Lewis, Asda accept gift cards via BitPay.

Twitch, Amazon's live streaming platform, is also taking cryptocurrency payments, including bitcoins.

Travel partners and companies like Flight Centre, airBaltic, PrivateFly, JetFinder, The Yacht Break, Expedia, and the Kessler Collection of hotels are taking bitcoins.

Recently, some restaurants, fast food chains, and online takeaway platforms are also including bitcoin gift cards as a payment option. Some of these include UberEats, Just Eat, Pizza Express, Domino's Pizza, Pizza Hut, and many more.
Bottom Line
Bitcoin is competing with gold as a measure of value lately. So, the craze to buy bitcoins is at its peak now. Buyers need to ensure that the place from where they buy bitcoins is reliable, secure, and authentic. The best cryptocurrency exchanges are secure, cost-effective, quick to set up, easy to use, and accept a variety of funding sources. It's important to research any platform where you're considering purchasing Bitcoin before you decide to take the plunge. However, if you are choosing Bitcoin robots for Bitcoin trading and to make a good profit then you must choose a secure one like Bitcoin Pro. It is a trusted and secure automated platform that can help you to trade  Bitcoin automatically. Read out Authentic Bitcoin Pro Review to know more about this unique platform.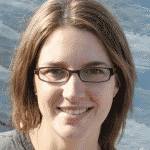 Lisa holds a degree in Mass Communications. Lisa has provided her services independently and through the online platform and likes to write on ETF related news articles. Her educational background has given her a broad base from which to approach many topics. Apart from writing you can see Lisa keeping herself busy with gardening.