Pros and Cons of Buying Cardano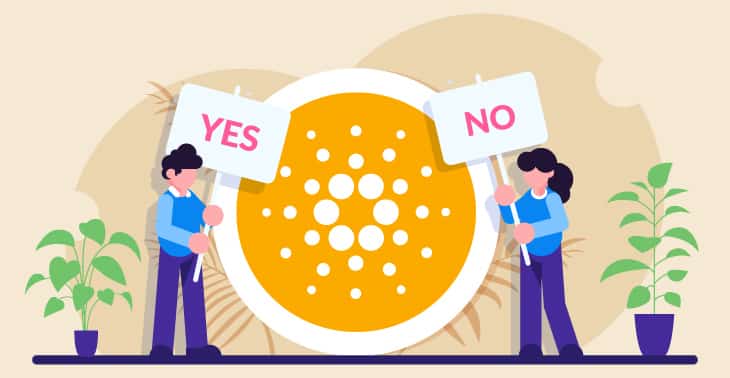 Introduction to Cardano
Cardano is a third-generation blockchain platform having its internal cryptocurrency, ADA. The most significant feature of Cardano is that it is the first cryptocurrency based entirely on scientific theology and research. The platform is proof-of-stake instead of a proof-of-work mechanism. Cardano was launched to eliminate the problem of scalability, interoperability, and sustainability. This article will discover the pros and cons of buying Cardano. 
Working of Cardano (ADA)
Cardano is developed with a systematic, reasoned, and problem-solving approach. Cardano wins the race because it is a low-energy consuming cryptocurrency. The factors that make Cardano better than Bitcoin and Ethereum are its transparency and the that it actively involves all the members in its blockchain. Cardano provides its holder an opportunity to validate any node in the Cardano blockchain. 
The token which carries value and is used on the network is called ADA. Cardano is the blockchain having the ADA coin. The exchanging transactions are mediated through ADA. The transactions do not require any third-party validity. Anyone holding ADA automatically becomes viable to have shares in the Cardano blockchain.  
Pros and Cons of Cardano
Pros
High Speed of transaction:

Cardano is the fastest cryptocurrency compared to other cryptos. It has highly scalable blockchain technology that conducts transactions with speed and sustenance.

Largely Decentralised:

Cardano enables its holder to view newly added nodes to the blockchain and validate a transaction in the public ledger.

Environment friendly:

The uniquely designed framework lets it light the environment, giving enhanced results while consuming a minimum amount of energy resources. 

Multiple layer technology:

One of the most significant features of Cardano is that it uses a settlement and computational layer to ensure limitless high-speed transactions. Moreover, this technology permits the updates to be happened without causing any interference in transactions. 

A third-generation blockchain:

The Cardano is considered a third-generation blockchain infallible compared to other cryptocurrencies. The coin of Cardano, ADA, has overcome some hardcore challenges that other cryptos have not been able to conquer. 

Highly secure:

A unique feature of Cardano is that it is based on a proof of stake protocol which means it is proved safe mathematically. This protocol allows for cheaper, more energy-efficient, and environment-friendly computation of new cryptocurrencies.
Cons
Slow progress:

The market being highly competitive, the progress of Cardano is comparatively slow in comparison to other cryptocurrencies like Bitcoin and Ethereum. The research-based approach has enabled a slow and steady attitude among developers.

Lacking in advanced technologies:

A major shortcoming of Cardano is that it does not have advanced technical abilities like smart contracts and dApp functions. The unavailability of these functions raises the question of the stability of Cardano in the long run.  

Implementation of a voting system:

Cardano will launch an open voting system that may cause administrative mayhem. Not everyone is tech-savvy, and being a token holder, they can vote for and against an unreasonable decision. 

Slow adoption process:

Though the Cardano team boasts a lot about being technologically more advanced than other cryptocurrencies, it still does not guarantee that people will just fall over themselves in a rush to adopt it. 

Not enough new ADA tokens:

Another major problem with Cardano is that most of the ADA tokens, almost 75%, are staked. It is believed to be the main reason behind the rise in Cardano's price in 2021.



Cardano Price Prediction for Upcoming Years
Tapping into the web of ADA crypto price prediction provided online, it is evident that Cardano has still not stopped increasing its price. DigitalCoin has predicted that Cardanohas the capability to reach $1.51 in 2022. The Economic Forecast Agency predicted its price range to be from $0.30 to $0.37. Another prediction agency, Trading Beasts, has estimated its growth to be between the content of $1.18 to $1.74 by December 2022. 
Is Buying Cardano Profitable?
As per the analysis, it has been stated that Cardano is an excellent investment. Cardano has the potential to grow in the upcoming year. It bridges all the gaps that investors face with other cryptocurrencies. It became trendy among investors due to its sustainability. Cardano is  Etherium-killer, and it is in the process of making its blockchain ecosystem. Without any doubt, Cardano is more promising than other cryptocurrencies.
Conclusion
Despite all of its disadvantages, Cardano is majorly a good investment. It has shown steady growth and stability, making it a low-risk investment option for traders worldwide. Investing in crypto is risky; therefore, before investing in them, it should be kept in mind before investing in them. If someone is not willing to lose money, they should refrain from investing in crypto. On the other hand, the above-stated facts about Cardano state that it is the game-changer in the blockchain ecosystem.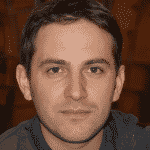 Harold joined our team as a reporter while still studying, a job that suited him perfectly as he always prefers working on the stock analysis. He has a passion for new technologies, economics, finance, and is always keen to learn more about the ever-changing world of journalism. Harold also likes to explore new things in his free time.